It's not uncommon to attend a plumbing project in Adelaide and the Adelaide Hills which requires the use of a pump of some type or size or even multiple pumps for multiple tasks on the same site. There are a variety of different pumps on the plumbing market today used for many different purposes. Pumps can be used in small scale domestic set-ups for household rainwater distribution through to large commercial and industrial pumps used in manufacturing and mining for the transfer and circulating of water, liquids, gases, fuel and waste.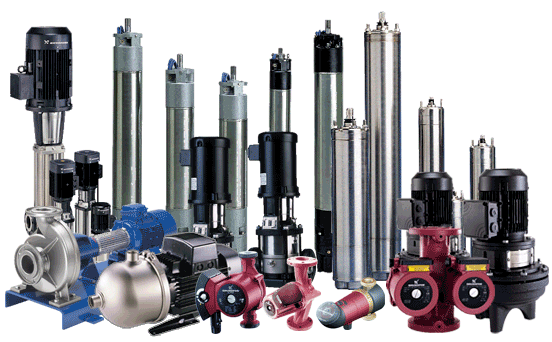 Contact Us To Book A Pump Job
Common Pump Uses
A pump is used when traditional forms of liquid transfer cannot be used. If a property is located below natural ground level, circulating hot and warm water, multi storey buildings, firefighting or moving of large volumes at rapid speeds. If a pump has been installed there is a high chance it will have a vital role in a property's day to day functionality.
When a pump fails it can be either electrical or plumbing related or even both and you will need a company who has both parts of the equation covered. Mayfair Plumbing and Gasfitting not only employ licensed plumbers but we also employ Class A Licensed electricians. Most of our pump related call outs our technicians get asked to attend to require the expertise of both a licensed electrician and a licensed plumber that's the benefit of engaging Mayfair Plumbing you will have the job fixed under the one umbrella, we are preferred pump repairers, installers and service agents for majority of the pump manufacturers in the festival state of SA.
Depending on the exact set up a lot of commercial and industrial manifolded pump systems are installed with multiple pumps inline to allow for two situations to take place without affecting the business and they are:
1. shut down maintenance to one of the pumps and
2. if one of the pump fails the business can remain in some form of operation.
Pump Repairs & Maintenance
Routine maintenance is a good solution to help avoid many problems and should be built into every businesses quarterly schedule for a properties maintenance to avoid long periods of down time in production and operations.
Some of the more common brands of pumps our technicians work with are: Grundfos, Onga, ITT Flyght, Saniforce, Sandpiper, Javelin, Flowserve, Sulzer, Ebara, Global, Putzmeister, Wilo AG, Welco, JRM, Waterco, Calpedia, Hurlcon, Xylem, Rhino, Weir, K S B, Davey, abs, Graco, FTI and Roper Industries these are just a handful of the many brands we install, supply and repair across South Australia and the Adelaide Hills suburbs.
We all know that electricity and water are not the best of friends and pumps are no exception to this. It's vital that the wiring which connects the pump to the main electrical feed and the various floats and alarms is 100% watertight. To have this process performed correctly we always use a two-part epoxy mix which when hardened (in a few minutes) will never be penetrated again by water.
Also, you should consider and leaking or loss of water is going to cost you more, and your average water bill will go up.
We work throughout Adelaide and suburbs, including our pump repair service in Glenelg.
Electrical Problems With Pumps
When a customer reports that their pump is continually tripping the circuit breaker it is an indication that water has somehow met the electrical wiring. Through poor joining techniques moisture can enter the connections. It is also important to ensure the conduits which enter the control boxes are sealed off tight from moisture. Although these connections will never actually touch water from the sump there is still a chance of humidity being created inside the conduits and on warmer days can cause a fault at the electrical control box which can be an expensive fix as this is where all the computer controls are located.
A standard practice for our company is to always carry a temporary submersible pump inside the service vehicles which attend emergency pump repairs. If a pump has failed the likelihood is that the chamber which it is housed in will now be full of liquid and in some cases, this will need to be emptied first. Given the pump inside has failed it is where our temporary pump comes in real handy. We also carry a 20-metre-long X 50mm diameter flat hose to allow the liquid to be pumped out and discarded far away from the affected area.
Depending on the fault that has occurred it might be able to be fixed onsite immediately, or it might need to be taken away and fixed off site at our workshop. A pumps impeller works extremely hard and can occasionally get clogged with leaves and other debris which is a relatively easy onsite fix. Other problems such as a motor failure can lead to either a whole new pump or significant off site repairs which might leave the pump out of action for a number of days and this can be detrimental to a business, so depending on the age it may be time to just have the pump renewed.
Servicing Regional South Australia
Many remote locations of South Australia rely upon the use of pump. We understand that not all jobs can be around the corner from the CBD and because of this reason we offer services across the entire state from Mount Barker, Norwood plumbers, Burnside plumbers, Crafers to McLaren Vale and from Nuriootpa to Strathalbyn we cover remote locations and all local suburban areas of Adelaide. We have an after-hours emergency call out service for weekend, public holidays and night-time emergencies.
What are the different types of pumps used in the plumbing market today and what tasks do they perform?
Below are some common questions are clients ask us:
What Brands Do You Work With?
We work with a range of brands such as Davey, Onga and Grundfos. Depending on the purpose of the installation, we may recommend other types or brands. Our experienced technicians will assess the project or job and make a recommended brand depending on your circumstances.
Do You Provide Installation Services?
Yes. We have a team of experienced and specialist pump technicians. Having worked with many different installations across the city and suburbs for many years, we are able to provide both commercial, domestic or government institution install services. It's best to give us a call to discuss your project before the call out.
Insurance Claims
A pump is often classed as a key element in allowing a property to function. Whether it is to transfer water from a rainwater tank to a toilet cistern, remove storm water and sewerage from a property via an underground sump/pumping station or perhaps transfer water around a building from storage water heating systems via a circulating pump.
Firefighting pumps are another key infrastructure component for properties located in the Adelaide Hills locations of Crafers, Balhannah and Aldgate where it is compulsory to have stored water on hand and some sort of pump (petrol or electrical) which can distribute the water typically via 25mm hose on a reel (fire hose reel) and roof wetting sprinklers.
It is with this information you will find that in majority of cases a property which is adequately insured will have coverage for the replacement of pump which has had a motor burn out, electrical failure of non-repairable parts and overall seizing up of a pump which is deemed non economical to have it repaired.
In our experience majority of insurance companies are happy to have the customers pump replaced and then a report submitted afterwards as they understand just how crucial it is that the pump be replaced promptly as it is mostly affecting key components of a property's operations.
The loss of income for some business without there pumps working can run into thousands of dollars and the need for immediate replacement is high on the agenda.
At Mayfair Plumbing we write a detailed report for our clients allowing a seamless process of claiming on their new pump and allowing them the maximum return from there insurance policies.
Find out how we can help you get your pump replaced today via your insurance policy.
Locations
We offer our services in Adelaide and surrounding suburbs, and also the Adelaide Hills, including:
Find out more about pumps on the following pages: