Statistics show that 7 out of 10 offices and business in Adelaide have some form of ZIP product installed and households across the state are following the trend with the increased awareness of the ZIP brand.
With these statistics in mind it's "crystal clear" that ZIP have the market hold when it comes to filtered, chilled, boiling and sparkling water delivered to your tap anywhere across South Australia.
Also see our other brands including Rinnai systems, Thermann, Rheem systems and more. Also visit information on electric hot water systems.
ZIP Hydro Tap
The ZIP Hydro Tap is the most popular in the product range. There are many varieties of the Hydro Tap. Options include:
Boiling and Chilled water combinations – BC60/40, HT3784, HT1784, BC160/125, BC100/75
Boiling water only – HT1786, B160, B240
Chilled water only – HT1788, C125, C175, CS175
Ambient and Boiling water – HT1785, HT4709, HT1709, BA160
Boiling, Chilled and Sparkling water – HT4760, BCS100/75
3 in 1 – BHA160, BHA240
4 in 1 – BAHA160, BAHA240, BCHA160/175, BCHA160/125
All in 1 – HT1717, HT1772, T4224, HT1745, IS BC240/175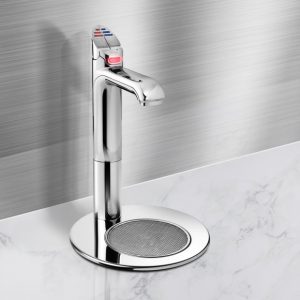 Many years ago, the ZIP Hydro Tap was only available in the bright polished chrome colour but today you will find the popular tap in just about any imaginable colour, style and finish.
The Hydro Tap can also be ordered with longer paddles on the handles for use by people in wheel chairs and to make ease of use for younger people. The tap has safety features to avoid scalding when used in aged care, hospitals and child care centres.
Other Popular Styles
Other popular styles of the ZIP range are predominately found in commercial and industrial applications these provide instant boiling water in various sizes starting as small as 1.5L through to 40L capacity with quick recovery rates.
These models come in a choice of two colours Bright White and Stainless Steel:
Over Sink 5L and 10L – 21051 and 21101 respectively
Under Sink 5L – 21052
DSX range 18, 21, 24 and 27kw at 50 and 60 degrees Celsius – CL1001, CL1509
DEX range 18, 21, 24 and 27kw at 50 and 60 degrees Celsius – CL1002, CL1508
Under bench CEX-U 11kw – 13.5kw 50 degrees Celsius – CL1003
Under bench MCX3, 4, 6 – CL1502, CL1503, CL1504
CEX range – CL1505, CL1506, CL1507
On wall mount EB 3L, 5L and 7.5L – EB1001, EB1002 and EB1003
On wall mount AB 1.5L, AB 3L, AB 5L, AB 7.5L, AB 15L, AB 25L, AB 40L –AB1001, AB1003, AB1005, AB1007, AB1009, AB1011 and AB1013
On wall mount HBE6 3L, 5L, 7.5L, 15L, 25L and 40L – HB1001, HB1003, HB1005, HB1007, HB1009 and HB1011
Regular Servicing Of ZIP Products
Like many plumbing products they require regular servicing to keep them working at their optimal capacity. Filters inside of the ZIP unit zip hot waterwhich is typically located in the cupboard below the sink need replacing at a minimum every 12 months and some even more frequently depending on the usage. Our service technicians are recognised throughout South Australia for having firsthand knowledge about the operations of the ZIP brand and credited for having fast access to spare parts.
We not only provide after sales servicing of all ZIP products but also supply and install new ZIP products. It is vitally important that your ZIP product of choice is only installed by a licensed technician as there are many elements to getting a correct install performed without voiding the manufacturers warranties, something many plumbers are not aware of and hence will not work on the ZIP product range.
Sensitive To High Water Pressure
ZIP water products are sensitive to high water pressure. These high-end water delivery devices have many technical parts inside and cannot handle the high-water pressure which some suburbs of Adelaide deliver.
Whenever we perform work on any ZIP product our service technicians will always check the water pressure and if it is above 500kpa they will have a pressure reduction device installed. The installation of a pressure reduction device is a small procedure which typically only takes about 15 minutes and in total costs just under $100 offering peace of mind that your product is now protected.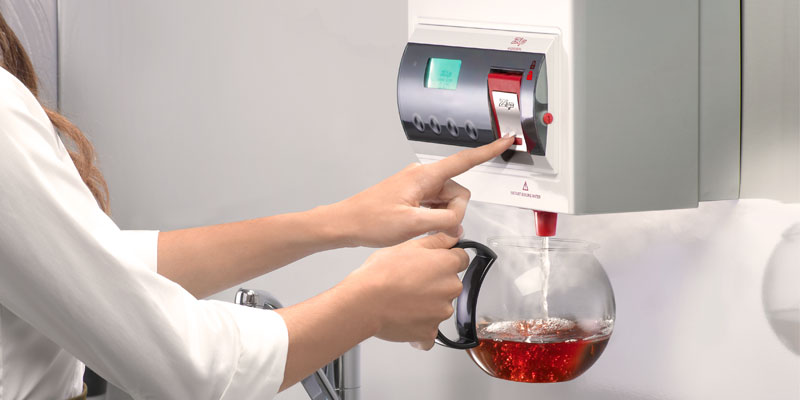 In order to successfully work on these products its vital that a water isolation valve be installed. What this enables are the ability to work on the product without having to shut down the entire building. Depending on the fault occurring sometimes the product will need to be removed from site and repaired back at our workshop.
Tasks such as replacement of heating elements or pressurised storage vessels can take up to 2 hours to completely perform and require a large amount of dismantling to take place and in most offices its not ideal to have this process performed due to interruptions to the business. After the system has been fixed and tested, we then return to your home or office and have the repaired unit reinstalled and tested onsite.
Sparkling Water Systems
Today there is also the added option of having sparkling water dispensed via your tap from your system. These cannisters unfortunately do not last forever and will need replacing. Depending on your level of use it will determine your frequency of replacement.
As these vessels are under extreme pressure its vital only a skilled ZIP technician performs the work for you. Once the new vessel is installed it will need to be calibrated to deliver the correct amount of sparkling water. The cannisters can be purchased as a pair and are approx. $209 supply only. The installation of a new CO2 is not a huge task and is typically performed in approximately 30 minutes.
With the increases in technology today we can tailor a preventative maintenance program to suit your home, office or business. We can have servicing pre-booked annually or quarterly so that your ZIP products are working to their best providing clean filtered chilled or boiling water.
Our technicians can program your system to conserve energy and be ready to operate at full capacity during peak periods of activity around the office or home. Contact us today to book an appointment with one of our licensed technicians in Adelaide, South Australia.