Mayfair Plumbing are renowned throughout South Australia for our capabilities when it comes to Fire Protection Systems. The 20 plus years of working in the commercial and industrial sectors of the Plumbing and Fire industry has seen many of our staff work on iconic projects across Adelaide and throughout the state. Our ability to perform design and construct projects and work closely with consulting firms and architects allows us to keep project costs down and keep projects moving swiftly. Our in-house team of engineers can perform up to date changes and designs on all aspects of electronic design systems particularly with CAD, BIM and 3D programs.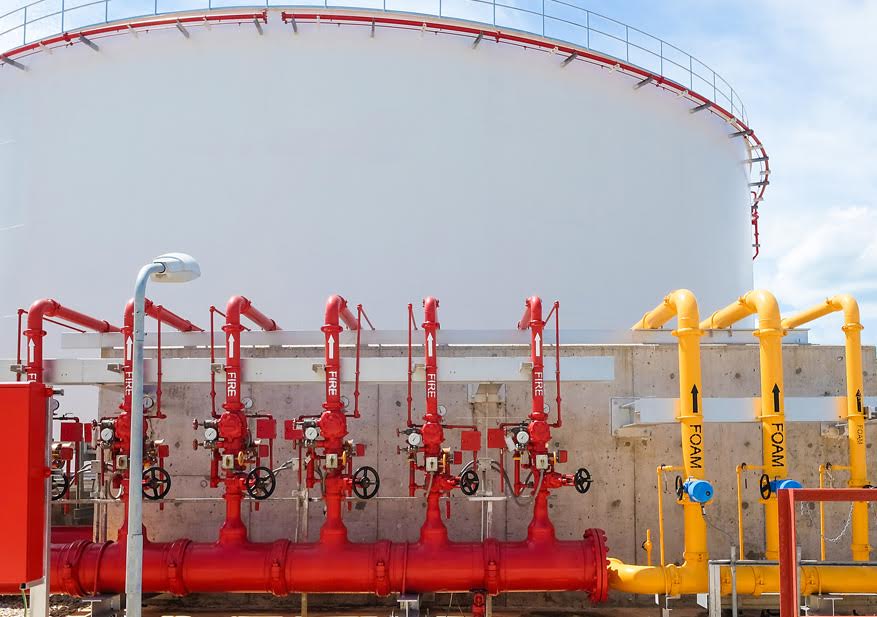 When we address Fire Protection Systems there are many variations in Australia and each serves its own purpose depending on its circumstances and the intended purpose at the location i.e.: Airports, Fuel Storage Facilities, Marine Craft, Commercial Kitchens, High Rise Apartments, Waste Treatment Plants and Electrical Power Stations. The advantage of using Mayfair Plumbing over another fire company is that our staff can perform the entire project from the in-ground services through to the final sprinklers, thermal detectors and control board fit off. Many fire service providers will sub contract out the in-ground works package to a contractor such as our firm, but the difference by partnering with Mayfair is that our abilities and experience extend far beyond that of many other contractors which has seen us become an industry leader throughout SA today. We are preferred contractors on many tender lists and are often requested as a supplier/installer due to our wide range of skillset.
Maintanence
Maintaining a Fire Protection System once installed forms a crucial part of any commercial or industrial buildings maintenance program. Insurance policies will clearly state that a buildings fire protection must be up to Australian Standards and provide the correct level of protection determined by the activities being performed on the site. Inspections and testing can be required weekly on systems such as smoke and thermal alarms through annual testing on backflow prevention devices installed on hose reels and hydrant services. It's not until a fire happens that you appreciate that the fire service can perform its designed task and that your insurance company will then help with claim benefits.
Our team have gained their experience and knowledge through working on projects with many well-known brands and businesses over the years such as: Woolworths, SAAB Systems, BCA Engineers, IKEA, Bunnings, SA Water, Flinders Hospital, Holdfast Bay City Council, Life Style SA, LUCID Consulting, BESTEC, WATPAC, Hansen Yuncken, York Civil, Commercial & General, Westfield, Costco, Lend Lease, Department of Planning Transport and Infrastructure (DPTI), Adelaide Convention Centre and John Holland.
Specifics
More detailed information about specific fields that we have experience and knowledge in the Fire Protection industry are as follows below:
Hydrants and Boosters
Hose Reels
Sprinklers
Smoke Detectors and Thermal Alarms