At Mayfair Plumbing and Gasfitting we have an in house division of drafting and consulting staff dedicated to taking your project from just an idea through to an end result leaving you with a fully functioning and complying premises. Our design team use their 40 years of combined experience from around the globe in the various facets of plumbing to provide unprecedented results time and again leaving our clients with fast efficient on site construction processes and budgets which can be met.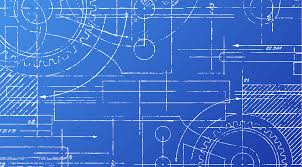 Design Services We Offer
Using only latest software programs for both design, research and 3D presentations, we can show you how your hydraulic systems will fit into your new development avoiding clashes with other services minimising down time and construction cost blow outs, that's the Mayfair difference.
When it comes to the services which we offer the range is broad and a comprehensive list is below of the various fields we specialise in and allow that knowledge to help create your next project:
Trade Waste
Fire Systems
Surveying of services
Multi Storey
Rain Water Harvesting
Water Filtration and Treatment
Infrastructure upgrades
Storm Water
Maritime
Air
Sewer
Cold Water
Vacuum
3D Schematic lay outs
Solar
Remote location
Pumping Stations
Civil
Industrial
National and International
After completion of our projects a detailed maintenance program is put in place along with as constructed documentation identifying how the various service's and fixtures can be maintained and also located for future works as required. Our service division will then attend to your various needs over the life span of your development ensuring your infrastructure gets the care and attention it deserves.
With a reputation for delivering the highest standards of hydraulics from start to finish on a wide variety of projects both in Australia and Overseas it provides piece of mind that your next projects expectations will be met and beyond.