Mayfair Plumbing and Gas fitting are a local South Australian family owned and operated service industry business with 20 plus years experience. We provide jobs for local South Australians and try to always use Adelaide based suppliers such as Storm Plastics and R and D Pumps for all our day to day plumbing parts and fittings.
If we cannot use a local Adelaide plumbing service supplier will look to the next best thing and that is an Australian company such as Zenox Pumps, Rheem, AVG, Aqua Max and Billi for all our supply needs and repair options. You can also visit our plumber Adelaide Hills services page.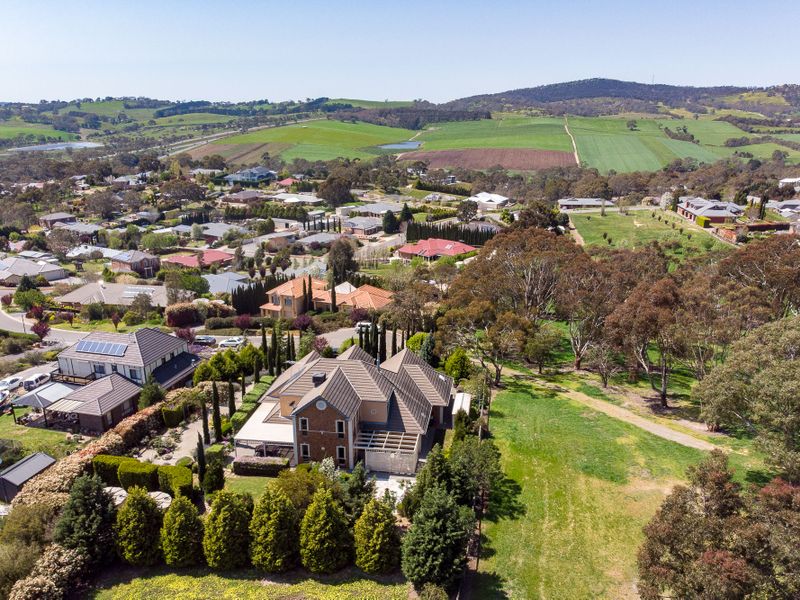 Providing A Niche Plumbing And Gas Service
Many years ago Owner and Master Plumber and Class A Gas-fitter Aaron saw a gap in the plumbing market for Mayfair Plumbing and Gas to create a division of the company to be set up and focus on providing plumbing services such as blocked drains, gas fitting, emergency plumbing, gas hot water service repairs, electrical hot water, hot water system and installation, back flow valve testing, burst pipes repair, pump repairs, CCTV camera inspections, bathroom renovations, all fire fighting equipment services to the residents of the Adelaide Hills and any other plumbing and gas service you can think of we have you covered.
Locations We Cover In The Adelaide Hills Of SA
Today we are well known throughout Mount Barker, Stirling, Lobethal, Woodside, Balhannah, and Strathalbyn for a stellar reputation 24/7 no matter where the job might arise in the Adelaide Hills of South Australia for providing the residents of Mount Barker Plumbing solutions year round.
Through having a dedicated team who only provide Mount Barker with plumbing services means we are always available no matter when an emergency plumbing job might arise. Having been in the plumbing industry now for over two decades you get to understand that not everything happens when it is convent hence we offer the all hours plumbing service for all our clients convinience.
Access To A Wide Range Of Parts
Having accounts in place with local suppliers such as Tradelink, Mt Barker Irrigation Pump Depot and P and R Electrical wholesalers means we have access to competitive pricing, a good range of plumbing parts and high stock volumes allowing for us to get the job done promptly in a high quality professional manner with professional service.
When you have a trade account with these suppliers it also give gas access to having a branch opened up out of hours if a part is critical in the operation of a business such as an aged care facility or a manufacturing plant such as a winery or meat processing plant.
About Mt Barker
Mount Barker SA is the largest township in the hills region of South Australia. It is home to nearly 17,000 residents and is just over 30 kilometres from the city centre of Adelaide. Due to its size many residents are able to find employment locally or in near by townships of Hahndorf and Balhannah and therefore are not having to commute daily along the South Eastern Freeway and through Heysen Tunnels.
With recent and on going upgrades to the on ramps and off ramps in and out of Stirling the freeway has seen many lengthy delays for commuters due to speed restrictions and lane closures to enable road works to be completed.
This recent project is a clear indication of where people are choosing to move into and the Hills has become one of the go to places to escape the hustle and bustle of busy city life.
Adelaide Hills Real Estate
It is predicted that in the year 2021 Adelaide's housing market will see a significant bump in prices after a very quiet 2020 and the dreaded Covid-19 crisis with some real estates agents suggesting increases of 10% minimum. Mount Barker, Stirling, Aldgate, Crafers and Bridgewater will certainly be the front runners for Adelaide Hills locations across South Australia.
Some of these locations are already fetching in excess of 1 million dollars and are set to sore with demand certain to bump these figures and stock availability still very limited.
Housing Estates In The Adelaide Hills
Today Mount Barker is the fastest growing town in Adelaide Hills with new sub divisions such as Springbrook, Newenham, Aston Hills, Glenlea and Springlake popping up regularly to handle expanding families and new residents moving into the area.
With this in mind many things need enlarging and upgrading since the Mount Barker plumbing was established back in 1839. Today the original Mount Barker plumbing systems have been significantly over hauled.
Plumbing Systems
The plumbing particular has under gone significant upgrades over the recent years. Water main supplies, sewer drainage lines and storm water infrastructure have all been increased, replaced or been newly supplied. Problems such as burst water mains, blocked drains, gas fitting and flooding storm water infrastructure are all signs that the current plumbing services installed could not cope.
Many of the newer sub division just out of Mount Baker at Blue Stone have all future proofed their pipes and drains to handle further expansion into the Adelaide Hills as Mount Barker gradually creeps out closer too Little Hampton and Nairne.
New Homes Being Built In Mount Barker
All the new homes which are being built in Mount Barker require at least one toilet in the home to be plumbed into rain water. This happens via a storm water down pipe from the roof connected to the rain water storage tank (minimum of 1000 litres). From this storage tank there is a mains pressure rain water pump installed (Grundfos, Davey, Reefe, Bianco, Water Pro or Onga) which pressurises the rain water and then delivers it to the toilet each time the toilet cistern is flushed.
It is ideal to ensure that the rain water into the water pump is filtered prior via in line Y stainer to remove any large particles inside the rain water tank and avoiding a plumbing emergency with a toilet cistern that has stopped working and can no longer be flushed.
Depending on the water pump which has been installed some will have a mains pressure auto change over switch. The mains pressure auto change over device allows for the toilet to still receive water even when the primary source has dried up (typically in summer when w don't get as much rain and the rain water tank goes dry).
Gas Or Electricity?
Living in metropolitan Adelaide Hills you are limited to the fuel which can be used for your plumbing needs to create hot water and provide heat for things like food cooking and room heating.
Majority of the older properties in Mount Barker do not have access to piped gas and therefore will use 2 x 45 kilogram bottles manifolded together using an auto change over set of pressure regulators with pig tails, these are filled with Propane to fuel their continuous flow gas hot water service, ducted gas room heaters and gas cook tops/gas ovens.
Under Ground Piped LPG
In some of the larger new sub divisions in Mount Barker houses have access to piped gas under ground in the form of Propane also known as LPG. This work should always be under taken by licensed gas fitters as gas can be very dangerous if in the wrong hands. The benefit of this is that there is unlimited supply of gas being delivered doing away with the need for change over bottles from companies in the Adelaide Hills like Thomas Gas located in Aldgate and Adelaide Hills Gas located in Totness, South Australia.
Gas is not always everyone's preference when it comes to heating their hot water and many Mount Barker residents will go with either dedicated electric storage cylinders from Australian manufacturer Rheem or Japanese manufacturer Rinnai. These electric water heaters typically will be 250L in capacity or in high demand situations 315 litre and heat over night on what is known as J tariff or off peak electrical supply.
Commercial Electric Hot Water System
Businesses and offices with a small requirement for hot water system in mount barker SA may use hot water systems such as the Thermann 50 litre electric hot water system, Rinnai 160 litre, DUX 80 litre electric storage mains pressure storage vessel hot water systems and the Rheem 25 litre hot water service which are typically located under a bench or inside a cupboard or even up high on a wall.
Avoid Flooding From An Internal Hot Water System
It is important to note that any internal hot water system used for mount barker plumbing should always be installed inside a safe tray and accompanied with a Mildred valve.
The Mildred valve is a device which senses that the hot water system has failed and it terminates the water supply to the storage vessel illuminating the catastrophic event of flooding inside a building.
Protection From Scalding
Accompanied with the electrical hot water systems can also be a tempering valve which limits the delivery temperature of water to end user at a hand basin or shower to avoid scalding. Mount Barker Plumber in facilities such as aged care and schools they will use a more sensitive and accurate device called a tempering valve.
The tempering valve requires annual servicing and testing and have fail safe instruments installed internally to give more peace of mind that the end user (vulnerable people will never get scalded). Although the storage hot water system will produce 70 degrees of hot water via it heating element to kill any bacteria the delivery temperatures may be limited for safety reasons.
Heat Pump Technology
If the hot water systems is not dedicated electrical then you may also see houses using a Heat Pump installed by our licensed plumbers and gas fitters. The heat pump takes the warmth out of the surrounding air and utilises it to then convert this energy into making hot water.
German manufacturer Stiebel Eltron is a popular choice for many home owners as it has come up with a visually appealing unit along with its whisper quiet technology. Other manufacturers such as Rheem, Bosch, DUX and Quantum have also delved into the plumbing and gas market of heat pump technology but certainly don't have as strong a market share as other manufacturers like Apricus, Q-Ton (from Mitsubishi Heavy Industries), Reclaim Energy CO2 and Chromagen Midea in metropolitan Mount Barker SA 5251.
Government Rebates Currently On Offer
Today the South Australian government is still offering rebates to entice house holders to use the heat pump technology. The rebate is in the form of a stock which can be traded within 12 months of the heat pump being installed. Depending on how the share market is faring some rebates can be as big as $1,300 Australian dollars per heat pump supplied and installed by Mayfair Plumbing and Gas fitting.
Septic Systems
Given the remote location of Mount Barker many of the houses plumbing systems are not on mains sewer drain lines. Many of the houses have a septic tank installed in the ground. A septic tank holds majority of the solids which are flushed into it and allows the liquids to transfer into STEDS drainage system which is only designed to cope with liquids.
Mount barker plumbing systems are different to what many plumbers will work on metropolitan Adelaide. If a home is older and perhaps located on a farm the drain off from the septic tank will go out onto the land via under ground seepage pits or slotted drain pipes. All of our local plumbers in mount barker are familiar with septic tank sewer treatment systems and are aware of correct ways in which a blocked drain should be hydro jetted and camera inspected and doing a professional service.