Metering and dosing pumps are used in applications where precise increments of liquid are required to be injected into a process stream and will continue to accurately deliver these precise increments, majority of these are oscillating displacement pumps. An example of this is the introduction of chlorine into filtered water prior to storage, the dosage needs to be accurate each time to ensure the level of chlorine in the potable water is consistent.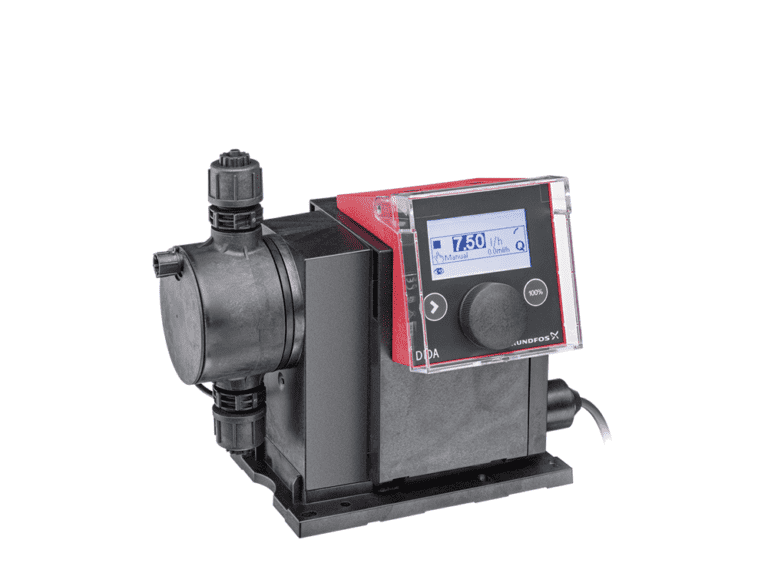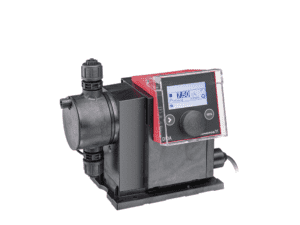 A dosing pump often plays a very crucial role where accurate increments of a liquid are required to be supplied into a processing stream. When we look at chemicals such as chlorine, acid, and other delicate substances you need to be confident that the machine dispersing the chemicals is 100% accurate.
Some of the manufacturers of metering and dosing pumps also offer bore pumps and sump pumps, but there are a range of other manufacturers who only work with these precise pumps. Some of the brands we work closely with are as follows: Arad, Argal, Belimo, Dice, DigiChem Plus, Emec, Endress and Hauser Inc, Grundfos (see our Grundfos pump review), Ifem, Koflo, Lutz, Mixtron, Onga, Seko, Siemens and Stenner.
Case Study:
In a recent project we worked together with another company which we helped deliver a portable water treatment facility for a remote mine location in Australia. The treatment facility is set up inside of a 20-foot shipping container which is mounted to oversized metal skids which allows large tractors to tow these across the sites to various locations as required, alternatively these can be crane lifted and transported via semi-trailers.
Once this mobile water treatment plant is in place a suction line from the desired source will be connected. This water source could be a creek, dam, or a lake. A sample of the water is taken, and the treatment plant is then set up internally to treat the water accurately to make it potable for the mine site and its workers.
In this application the water is pumped from its source into a media filtration system and then passed through a UV sterilizing system. Once the water has then been treated for its particles and bugs it is then injected via a Grundfos dosing pump prior to being stored externally where water carting trucks can deliver the potable water around the mine site to the various locations such as kitchens, sleeping quarters and drinking stations.
The Grundfos dosing pump takes the liquid chlorine from a refillable 50 litre storage container and then injects the correct amount of chlorine into the process stream. The exact amount required is communicated via the PLC Board installed inside the portable water treatment plant.
Mayfair Plumbing have been helping our clients across Australia now for over 20 years and with this our company is continually growing to improve the services we offer to all our clients no matter what their pump requirements may be? Metering pumps are a very niche area and require expertise to ensure that only the right pump is installed and set up correctly. Find out how we can help you today by calling us on 0429361819.