Are you looking for a reliable and efficient hot water system to install in your home? Billi hot water systems have been gaining traction over the years as an excellent option for providing safe, clean and cost-effective hot water solutions. In this article, we take a look at three of the top models from Billi's lineup, covering their features, pros and cons, and more.
Key Takeaways:
Billi hot water systems are an excellent choice for providing safe, clean and cost-effective hot water solutions for your home.

Billi offers three different home water systems that produce boiling water: the B4000, the B5000 and the B5000 Sparkling models.

Each of these systems has its own set of pros and cons, such as cost, ease of use and available features and designs.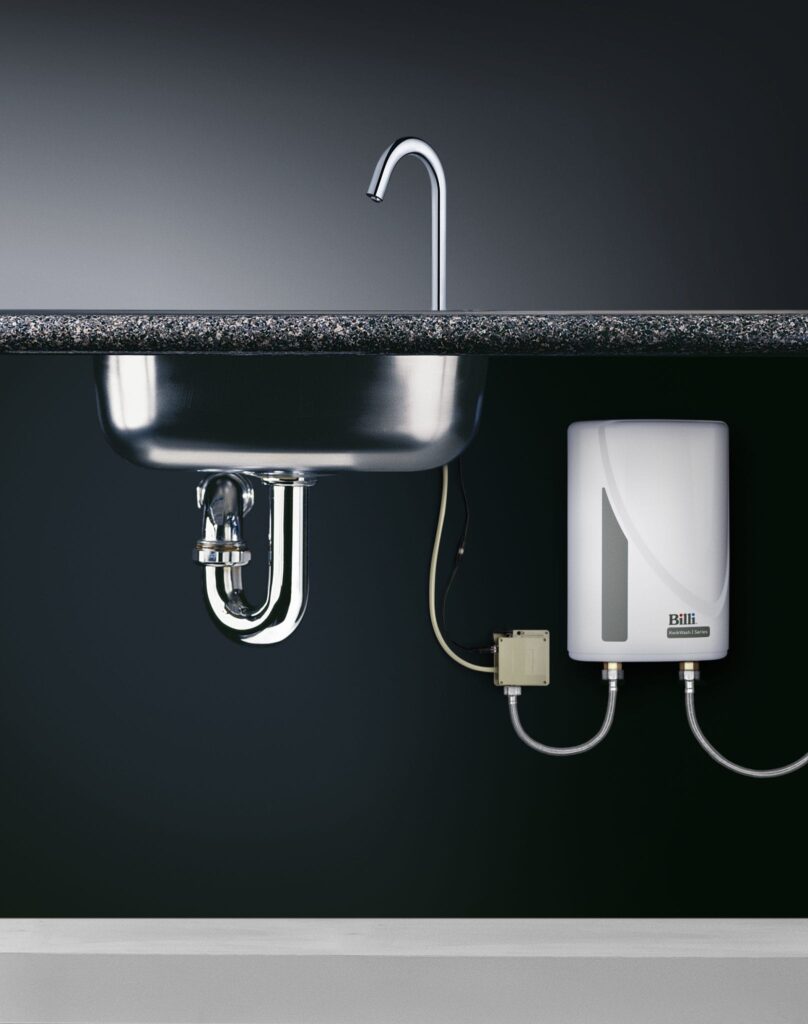 About Billi Products
Founded in Australia, Billi has been leading the way in instant filtered boiling and chilled water systems for over three decades. Billi creates water system products that blend utility and effectiveness with sleek and attractive modern designs.
Billi products are developed and manufactured in Melbourne.
This stylish, HAACP-certified model is an all-in-one solution for providing hot and still water. The B4000 uses a 994052 sub-micron filtration system to rid water of contaminants and impurities, and it's available in a range of finish options that complement almost any kitchen. It's uniquely available in two dispenser types — touch or levered.
The Billi B4000 is energy efficient and features heat exchange technology and a standby mode that powers down the home water system after 2 hours of non-use to conserve energy.
Finally, it's the most affordable Billi home water system that delivers boiling water.
Pros:
Available with a levered or touch dispenser

Provides instant boiling or still water

A water safety lock feature on both dispenser types prevents scalding

Splash-free delivery reduces the chances of burns

Both dispenser options come in Chrome, Brushed, Matte Black or Matte White finishes

Most affordable Billi water system with a boiling water feature
Cons:
No sparkling or chilled water options

Fewer opportunities for customisation than with other models



Enjoy hot or cold water 24/7 with Billi's most sought-after home model, the Billi B5000. This model is tailored to fit the requirements of the typical family, and it's both energy efficient, like the B4000, and attractive. It has a functional design that maximises space use while providing safety.
With a simple twist of the adjustable control knob, you can customise your chilled water temperature to be between 15°C and 6°C for optimal refreshment.
Pros:
Sleek and modern design (with four finish options) looks great in most kitchens

Sub-micron carbon filtration system creates clean water

Delivers chilled or boiling water instantly

Features a compact, space-saving design

Knob control allows for precise temperature adjustment between 15°C and 6°C

Splash-free delivery
Cons:
Higher cost than the B4000 model

No sparkling water option

Only available with levered dispenser
The B5000 is the only Billi home water system that delivers chilled, boiling and sparkling water, giving users a range of options.
This water system's ice bank technology maintains a consistent chilled and sparkling water supply with its own refrigerated reservoir. As the cooled liquid passes through, it is kept at an ideal temperature while ensuring increased carbonation in every glass.
In addition, you can tailor your sparkling water to your preference with adjustable controls that reach up to 5 bar of CO2 pressure, and you can adjust the temperature of your chilled water between 15°C and 6°C.
Pros:
Produces chilled, boiling and sparkling water

Features ice bank technology that enhances carbonation and ensures consistent chilling

Users can adjust sparkling water and chilled water according to their tastes

A robust filtration system removes impurities and contaminants from the water

Available in four finishes to suit different kitchen styles

Perfect for quickly creating chilled and hot beverages and food items
Cons:
Highest-priced Billi hot water system

No touch dispenser option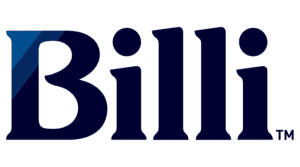 FAQs About Billi Home Water Systems
Home water systems are a big investment, and it's important to understand the technology behind them before committing.
Here are some of the most frequently asked questions about Billi home water systems:
What Are the Benefits of Having a Home Water System?
Home water systems provide instant hot or cold water when needed and help free drinking water from impurities and contaminants. Having their own home water system eliminates the need to buy bottled water for many homeowners.
They are great for entertaining as they help quickly create chilled and hot beverages and food items. Plus, with adjustable controls, you can tailor the water temperature or carbonation to your taste.
Why Choose Billi Products?
Billi is renowned for its technological innovations and stands out as the premier manufacturer of boiling, chilled, sparkling, and still-filtered water systems.
Boasting water-cooled technology and underbench footprints that maximise space, the Billi range of products stands out from the competition with features like specialty dispensers. Additionally, many models don't require cupboard ventilation cutouts or grilles, making installation easy.
Finally, Billi manufactures all its boiling and chilled units in Melbourne, Australia, focusing on quality and energy-efficient designs.
What If I Need a Commercial Water System?
Billi also provides commercial water systems for larger operations. These systems are made to handle high-volume usage and vary in features and purpose, from sparkling, boiling and still models.
With innovative designs, reliable technology and user-friendly operation, Billi has many water system solutions for your business or commercial needs.
Does Mayfair Plumbing & Gas Fitting Work On Hot Water Systems?
Yes. Mayfair Plumbing & Gas Fitting specialises in hot water systems installation, maintenance and replacement, servicing commercial and residential customers. The team of technicians has experience in dealing with all types of water systems and can supply expert advice on the best system for your requirements.
Mayfair Plumbing & Gas Fitting is available for consultations, installations and maintenance of hot water systems, so if you're considering a Billi hot water system or another brand, contact us.
With our knowledge and experience, we can help you make the right decision for your home or business.