When you're a land agent, hotel owner or real estate office looking after properties you need a reliable plumbing company who can attend to issues for you at an agreed time frame. Your reputation is on the line and the up most importance is keeping your paying customer happy. That's why you need to engage the services of Mayfair Plumbing and Gasfitting. We have been involved with Industrial, Commercial and Residential plumbing and gas maintenance throughout South Australia for over 20 years.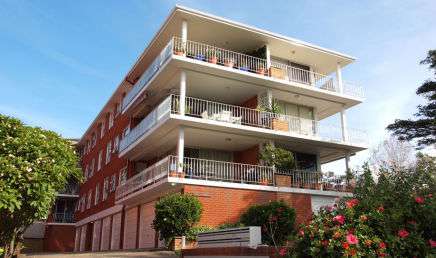 Plumbing and Gas can sometimes leave people in urgent need of a plumber, especially when the people who are requiring the service are either renting or leasing a property. They want their plumbing problems fixed straight away as they are paying money for the privilege of using these facilities and don't want to be without them longer than needed.
Types Of Services
Some of the services which we have been providing are: repairing of leaking taps and broken toilets seats through to scheduled yearly reporting on backflow valves and clearing of drain lines annually. If it involves plumbing and gas we can assist your property management company.
We offer fixed rates on contract maintenance allowing you to know each time how much a plumbing job is going to cost. We can advise on future maintenance which may need to be performed and guide you on the best way to have this work performed allowing for minimal disruptions. Our plumbers are available to perform any type of work at any time, weekends and night shift, there isn't a time that we can't have a plumber attend your property.
Continuous Training

Our plumbers are continually up skilling allowing them to be up to date with all the latest products on the market so that problem solving can be performed promptly allowing for minimal down time and disruptions. With over 20 years in the plumbing industry we have seen the products and materials change throughout the industry and continually keep our vehicles stocked with all the various parts to keep up with the ever changing plumbing and gasfitting industry in Adelaide.

Whether you manage one property or are looking after a large portfolio of various properties we can help you today. We can sit down and talk about your requirements both now and in the future.

Our plumbers are placed all around Adelaide, so if your properties are in Elizabeth or in Noarlunga we can attend to any of these with the same level of service each and every time. Call Aaron from Mayfair Plumbing and Gasfitting.

Some of the clients I have personally worked with over the years are:
Women's and Children's Hospital
Lifestyle SA Retirement Living
Helping Hand Mawson Lakes
Crown Plaza Hindmarsh Square
Adelaide Festival Centre
Peter Stevens Motor Cycles
Queen Elizabeth Hospital
The Marquis Restaurant