Plumbing projects and maintenance tasks don't just need building, designing and servicing in Adelaide they also occur in very remote locations of the South Australia, across Australia and Globally. Finding a plumbing company with the ability, certifications, confidence and willingness to commit to these tasks can be a challenge.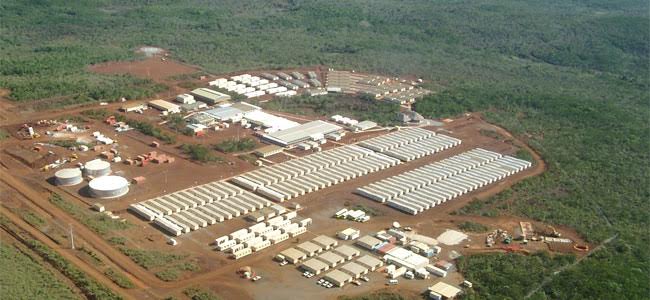 Mayfair Plumbing and Gasfitting have been servicing the domestic, commercial and industrial sectors of the plumbing industry in remote locations of Australia and Globally for over 20 years delivering customer satisfaction on each project we are contracted to perform. We know that no one project will ever be the same and that each project will require a unique approach, that's the Mayfair difference.
Successful execution of projects in remote locations requires organisation and very careful planning. Getting our staff and the supplies into these locations of South Australia and Australia wide can be via a variety of methods of transport such as: road, rail, air and water, these methods of transport are expensive and availability is sometimes very scarce that's when you need a plumbing company who has an experienced logistics department who know how to get the personnel and their materials to the site on time and still meet the demands of a project no matter what obstacles stand in their way.
Water, Gas and Sewer Drainage are three of the main services we need to function when living and operating businesses in remote locations and making these three services a possibility in faraway locations is very different to standard set ups in and around suburban areas. Items such as pumping stations, holding pits and jacking stations are just a few of the items which can be used in remote location set ups to allow the transfer of both waste water, potable water and gas to enable it to get to the desired destination for use. In some cases, the use of cartage trucks is also needed to enable successful delivery and removal of these liquids being carried via filling stations which need to be set up, these one off set ups are designed specific to the environment they will be used in and are not likely to ever be replicated.
Qualified Project Managers
Our qualified project managers, site managers, contracts administrators, estimators, foreman, plumbers, gasfitters and pipe layers are outcome driven and experienced in large scale fly in fly out (F.I.F.O.) work where they are expected to stay on base/camp for many weeks at a time and work long hours in extreme conditions delivering results. Our experience not only stems from working in remote locations in South Australia where our headquarters are located, but in other states and territories of Australia, some of our experience is also derived from working in all provinces and territories of Canada not limited to that also of the Arctic Circle and the United States of America. With this experience brings a huge array of knowledge that money or education cannot acquire and it is with this experience on these various projects around the world that gives Mayfair Plumbing and Gasfitting a leading edge over our competitors and the peace of mind for our clients that the plumbing company being engaged for the project will deliver with confidence every time.
Examples of projects our staff have been involved with throughout their careers are:
Potash mine camp (2,500 onsite accommodation and facilities including commercial kitchens and laundries) and associated water filtration mobile plant.
Domestic plumbing to portable mine camp modules.
Remote communities providing filtered water plants (media filtration, UV and chlorination).
Small community housing located away from potable water, providing waste water and drinking water services.
Oil sands mine camps (4,000 onsite at any time including kitchens, laundries and sleeping quarters) and water filtration mobile plants.
Maintenance to water reservoirs/infrastructure for various locations across states and territories.
If your company is looking to partner with a reputable plumbing company on their next project with confidence, please contact Mayfair Plumbing, we pride ourselves on building long distant relationships for life.