When we work for a new customer is come about from one of two reasons, either word of mouth or our fantastic reviews on google. Crafers is a small suburb located just off the South-Eastern Freeway, access is typically gained via the Crafers exit off the main highway. Crafers West and Crafers have close boundaries with other nearby locations such as Piccadilly, Stirling, Upper Sturt and Mount Lofty.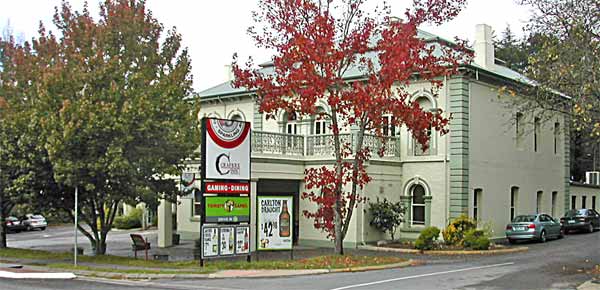 Working as licensed gasfitters and plumbers is enjoyable up in these locations. The weather is always slightly cooler during the summer months and in winter it can be very pleasant working inside places such as the Crafers Hotel with the huge open fire roaring.
Having the right gear to get a job done is the aim of the game and that's the Mayfair difference. Our company has built a stellar reputation for being the preferred choice of plumber in Adelaide Hills, our service capabilities are as follows:
Hot water repairs
New hot water installations
Gasfitting
Emergency response
After hours plumbing
General plumbing
Hydro Jetting
Commercial cooking equipment repairs
Camera Investigations
Pre-purchase property inspections
24 hour plumbing
An interesting point we find when a customer first calls Mayfair Plumbing is they ask, "do you service the Adelaide Hills area?" We answer of course, there is always an element of surprise in the air. Over time we have built a strong client list in and around Crafers. Many of the businesses will now regularly book us in for programmed maintenance, performing tasks such as backflow valve testing, fire service inspections and gas heater repairs.
Same Day Plumbing Services
Our same day service for items such as blocked drains and hot water repairs is not limited to Crafers, but stretches far beyond this to locations in and around Balhannah, Hahndorf and Mount Barker. Access to materials in and around Mount Barker is simple there are two major suppliers, Tradelink and Reece making the sourcing of new hot water services and tapware easy. Please get in contact with our booking team today and see just how easy we can make your experience.