Your trusted,
local Adelaide Plumber
and Gas Fitter. We are your local experts in all things gas and plumbing for your home or business. We're here to help you with whatever you need.
'We pride ourselves on providing quality workmanship, affordable pricing, and prompt, reliable service".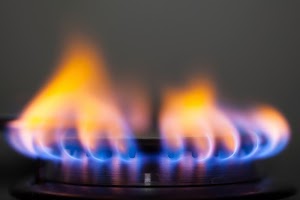 We are fully accredited and have the latest technology and industry knowledge to ensure we provide the most effective, safe, guaranteed, and trustworthy gas-fitting work.
We proudly service the state of South Australia and have been doing so for over 20 years, including suburbs such as Burnside, Mt Barker, Glenelg, Norwood, and all others. We know a thing or two about gas plumbing in Adelaide.
Professional Plumbing and Gas Fitting Services Adelaide
If you need an expert gas fitter in Adelaide, you have come to the right place. With gas being cheaper than electricity, especially in cooking and heating, it is no wonder that so many people are making the switch. Only qualified gas fitters should fix and install gas appliances because of the highly combustible nature of gas and the need to avoid carbon monoxide concerns. Mayfair Plumbing's gas fitters are skilled, well-trained, and licensed. We can help install all your new gas appliances and repair and maintain your existing ones.
Contact the Gas & Plumbing wizards today for:
Gas hot water systems installation and repairs.
Gas appliance installation, service, and repair.
Gas leak detection and repair.
General plumbing maintenance.
Gas heater repairs and installation
Cooktops and Stoves.
Gas space heaters and room heater repairs and installations.
Propress technology eliminates the need to weld pipes
New pipe installations – including roof plumbing for gas
Extensions of gas mains
Servicing For Hot Water, Stoves, Cook Tops & More
Mayfair Plumbing and Gasfitting is a proudly trusted supplier of gas-fitting services throughout Adelaide. We provide outstanding quality and incredible results, all at excellent rates.
Our plumbing team comprises fully accredited and qualified gasfitters with over 20 years of experience. We are continually upskilling our staff members to allow us to meet and exceed all Australian safety regulations and requirements when working with natural gas and LPG systems.
24/7 Same-day Adelaide Emergency Gas Fitting Services
We understand that a gas leak can happen anytime, so we offer our clients 24/7 emergency services. We have a team of on-call Adelaide gasfitters ready to take your call and provide fast and effective solutions to your gas leaks and other plumbing emergencies. We know that gas leaks can be dangerous, so we always aim to arrive at your property as soon as possible to fix the problem and ensure that your home or business is safe. We are the emergency gas fitter Adelaide trusts for all gas fitting.
Keeping Homes & Businesses Safe
If you believe there is a gas leak in your home, you must take action immediately. If possible, turn the knob at your gas meter to the off position and call a professional emergency plumber immediately. Here at Mayfair Plumbing, we are available 24/7 and have experience finding and repairing leaks of all sizes. We are well equipped with modern tools to test your appliances and gas line to find and fix the source of the leak.
Hot Water Service – Repairs and Installations
We understand how stressful it is when the hot water in a property fails; there are no more hot baths, no water to wash the dishes, and you need it fixed fast. That's where our 24/7 emergency plumbing service comes in handy. Call us, and we'll come over immediately to repair the system. If your hot water system is beyond repair, we can also assist you in finding new alternatives and pricing.
CONTACT OUR TEAM TODAY FOR ALL YOUR PLUMBING AND GAS-FITTING NEEDS IN ADELAIDE
We offer a wide range of services at competitive rates, and we are always available to take your call, 24/7. Our priority is to ensure your gas appliances are installed properly and safely. We have an experienced crew and the right tools required for gas appliance installations for any model or brand.
Contact us today on 0429 361 819 for all your plumbing and gas-fitting needs.
Why Choose Mayfair Gas Fitting & Plumbing Your Gas Needs?
When it comes to plumbing, you want to ensure the job is done right. That's why choosing a reputable and experienced Adelaide gas fitter for your next project is essential. Here are four reasons to choose an Adelaide gas fitter for your plumbing needs.
Experience: At Mayfair Plumbing & Gas Fitting, we have the experience and expertise to get the job done right the first time. With years of experience in the industry, they have the knowledge and skills to handle any gas or plumbing project, big or small.
Licensed & Insured: All our gas fitters are licensed and insured. This means that they are held accountable for their work.
Fast & Efficient Service: We offer fast and efficient service. We arrive on time and work quickly and efficiently to finish your project on schedule.
Affordable Pricing: We offer competitive pricing for their services. We work with you to find a pricing solution that fits your budget and needs.
Choosing an Adelaide gas fitter for your plumbing needs is a wise decision. With years of experience, all Adelaide gas fitters are licensed and insured, offer fast and efficient service, and provide competitive pricing for their services.
Contact an Adelaide gas fitter today for a consultation!
The Gasfitting Experts In Adelaide
At Mayfair Plumbing, we are your one-stop shop for all your plumbing needs. We can install, repair, or maintain gas equipment or appliances while taking care of all your plumbing needs. We understand that plumbing problems can be a hassle, so we offer a wide range of services to make your life easier. From fixing a leaky faucet to installing a new water heater, we are here to help. Call us today, and let us take care of your plumbing needs.
What should you do if you have a gas leak in the house?
If you smell gas in your home, open all the doors and windows to ventilate the area, and turn off all gas appliances. Do not try to fix the problem yourself- it is always best to leave it to the professionals. Call a licensed gas fitter to come and take a look, and do not use any electrical appliances or devices until the leak has been fixed.
Is a small gas leak dangerous?
Although a small gas leak may not seem like it could do much damage, it is still possible for the gas to catch on fire and trigger an explosion from another fire source or electrical spark. It is always best to play it safe and call a licensed gas fitter to come and take a look.
What are the signs of a gas leak?
The most common sign of a gas leak is the smell of rotten eggs. You may also hear a hissing sound near your gas appliances or meters. If you suspect a gas leak, it is important to act quickly and call a licensed gas fitter to come and take a look.