In Australia we are very fortunate to have uncontaminated water for drinking and other purposes. Even our reclaimed water used in recycled water systems reticulated in suburbs of Adelaide such as Mawson Lakes and Mt Barker is still of a higher quality than that of other countries drinking water such as India and Cambodia.
It is something that many of us take for granted in our everyday living. In Australia we use potable drinking water for irrigation and washing cars this water is perfect for drinking and we use it for all applications.
A growing trend today is to live off the grid and by doing so many people are using
rainwater stored in either above or below ground tanks which is then treated first and then pumped into homes via mains pressure rainwater pump brands such as:
The level of filtration can vary from just two cartridges which take out sediment and odour.
There are then more extensive water filtration systems offered through companies such as Fresh Water Systems and Pure Tec in Adelaide which have a UV sterilising lamp that will kill any micro-organisms living in the water which is a good addition for Adelaide rainwater systems.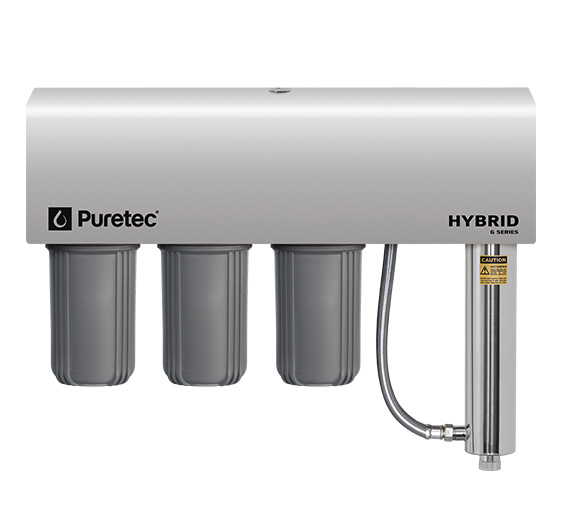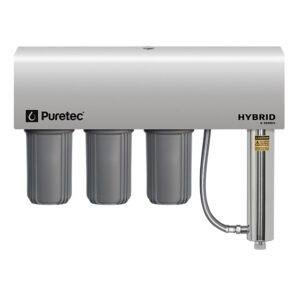 In commercial and industrial systems, you may also find Grundfos chlorine dosing/metering pumps which inject accurately computer-controlled amounts of chlorine into the water allowing for a longer storage period of the water in the holding vessels.
Many hotels and large apartment complexes are using this water for toilet flushing, cooling towers, and some irrigation purposes to achieve a high energy efficiency rating for their buildings across Adelaide.
Backflow Protection
A requirement for residential and commercial properties which operate using medium to high-risk liquids such as acid, blood, paints, petroleum, animal faeces, fertilisers, human waste, and other dangerous chemicals is that they must have some form of backflow prevention valve installed onsite.
The hazard rating on the device will be determined by the activity on the site. Typically, a medium hazard rated device will be called a DCVA Double Check Valve Assembly and will protect items such as a fire hose reels. In a higher hazard rated application such as a hospital you will see an RPZ valve this will protect against high-risk situation.
In a lower hazard rating system such as a truck filling station, fire hydrant or fire hydrant inlet pipe you will see low hazard rating devices. These will either be a testable single check valve assembly, or an air gap set up. These still play a role in preventing backflow, but the hazard rating is deemed lower and therefore the device is less complicated.
There are various manufacturers on the market who produce both medium and high hazard rated devices such as Tyco, Valv Cheq, Wilkins, Conbraco, Febco, Watts, Zurn and Cash Acme. Majority of these valves are constructed of brass with some manufacturers introducing easier to remove plastic serviceable components. Other manufacturers are offering a full stainless body for longer lasting life spans.
Maintenance
Given the importance that these valves make up in the infrastructure of a properties
plumbing it is the owner's responsibility to ensure these devices are tested annually by a qualified backflow valve testing company in Adelaide such as the licensed Master Plumbers at Mayfair Plumbing.
To perform accurate and compliant testing the backflow valve certification equipment needs to be calibrated ever 12 months and with this a new calibration certificate generated which needs to be uploaded with ever test report performed onsite to ensure a compliant test has been performed.
A compliant test report can be down loaded form the Office of Technical Regulators website in South Australia and then forwarded back to the OTR within 7 days of the test report being completed. Any non-conforming test report needs to also be forwarded to the Office of Technical Regulator and the new test report also passed on when the faults are then rectified.
If a new backflow prevention valve is required to be installed due to a crucial fault with an existing backflow valve the serial number of the old valve must be recorded and a field test report submitted stating that the old valve has been removed from service and a file recorded stating the details of which new valve has now taken its place and the location encase the position of the backflow valve has now changed.
Clean Water For Everyone
The responsibility of a licensed Master Plumber is to ensure that we protect the health and safety of everyone through ensuring we perform our jobs which we were trained to perform. Backflow prevention is a key aspect to ensuring all water remains free from hazards which could make people very sick. Having a license to certify backflow prevention valves is not something every plumber can do and at
Mayfair Plumbing we have made a name for ourselves throughout South Australia as being an industry leader in providing annual testing and new installations of all residential and commercial backflow valve equipment.