Recently we were contacted by a client of ours in Glenelg, South Australia to inspect a Davey Deep Well Jet Pump. The pump was a 2007 model and was not shutting the water off even when the tap was turned off. The customer was having to control the water flow by manually turning the power on and off to the pump.
Pressure Switch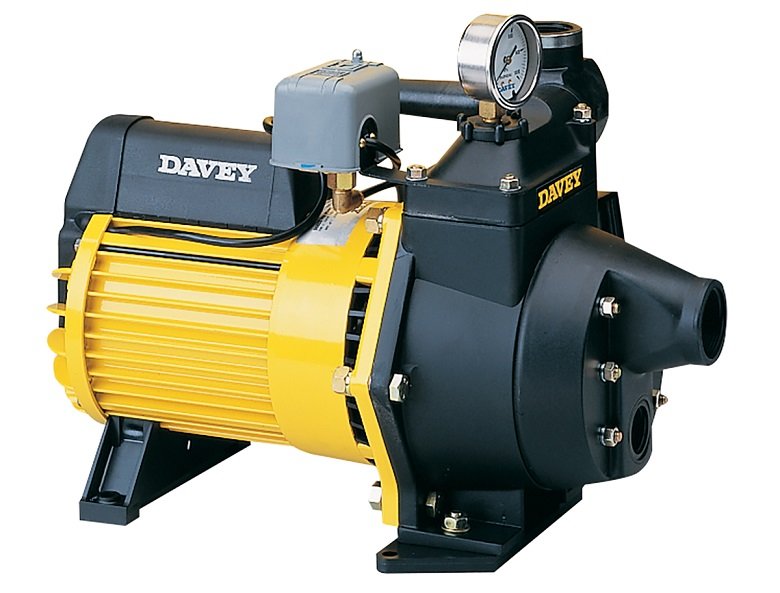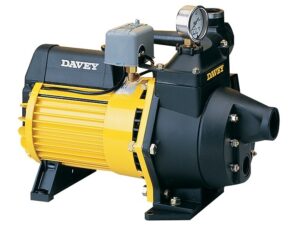 Firstly, we took apart the pressure switch. This part of the pump can develop a small blockage in the 1/4inch hose. Once this was apart, we found some debris inside and removed them, we then reassembled the pressure switch turned the pump on and tested it, still no luck the pump would not recognise stopping of water demand. Another potential problem with a bore pump like this can be short cycling and this can be caused by a faulty foot valve the suction line keeps getting air into it causing the pump to continually loose its prime.
After some investigations to see if the pump was keeping prime it was identified that this was ok which is very fortunate as this foot valve is located approximately 30 feet below ground and would be a nightmare to retrieve and replace.
Sourcing A New Pump
Given the age of the pump we discussed the options with the client and decided to source a new pump from Davey in South Australia at Dudley Park. Fortunately, Davey have not changed the position of the pipes which come from the bore into the pump and the delivery line of pumped water out of the pump to the irrigation system at the customer's home. Coming out of the ground is a 25mm and 32mm line and going to the irrigation is a 32mm blue line poly water pipe. On top of these models there is a pressure gauge which allows you to see what pressure the pump is operating at and allows you to manually prime the pump if required?
A Robust Pump
The advantage of these pumps is they have been built to be robust and service large irrigation facilities in far remote locations with minimal maintenance. The heavy-duty aluminium outer casing and inner workings allows this pump to operate in high corrosion environments. These Davey pumps are far more expensive than any pump you might just pick up off the shelve, but in this case, you are getting what you pay for. The Davey Deep Well Jet Pumps are capable of sucking from 50 metres bellow ground while still being a surface mounted pump system. The advantage of having a surface mounted pump is that any maintenance if required can easily be accessed due to the pump's location above ground.
At Mayfair Plumbing we find many of clients from Glenelg through to Largs Bay have Jet Pumps and take advantage of the ability to be able to use bores in their own back yards and irrigate their gardens year-round. Occasionally these bores can run dry, and the pump should then be turned off to avoid electrical motor fusion.
In coastal areas of Adelaide such as Brighton, West Lakes, Osborne, Port Adelaide and Glenelg North it is recommended that the suction line has an inline Y strainer to avoid any large particles being sucked into the impeller of the pump. This Y strainer should also be checked at regular intervals and cleaned out if required.
It's not only Davey Jet pumps which we work with we also work with other manufacturers and styles of pumps such as Grundfos, Bianco, Reefe, Bromic, DAB, Goulds, Giantz, Saniflo, Lowara, Onga, HYJET and Calpeda. If you have a rainwater pump, storm water sump pump or sewer cutter pump we are your pump repair experts in South Australia, call Mayfair Plumbing today 0429361819.