When we look at hot water services in South Australia there are four main types of systems we use, and they are as follows below. Each has its pros and cons.
Mainly used on the plains of Adelaide due to the access to good solar contribution from the sun and a lack of disruption from vegetation.
How ever you will still find a few good locations in the Adelaide Hills such as Crafers West, Upper Sturt, Ironbank and Belair who still manage to get relatively good solar contribution due to their geographical positioning and if fortunate enough to have no disruption from trees etc shading the panels.
One of the more popular sources for hot water in the Adelaide Hills. The heat pump hot water services are probably the most commonly used form of services for domestic and small-scale commercial requirements.
The biggest bonus of the heat pump technology is its ability to take the heat from its surrounding environment and convert it into hot water at a minimal cost. Technology today has advanced so far that you will no longer hear the heat pump in operation, it's almost whisper quiet. In most cases you will be entitled to a rebate of over $1,000 for each new heat pump installed even if you are replacing your existing heat pump with another newer model.
A great option for those who do not have gas onsite and who are not familiar with the heat pump technology. Electric mains pressure storage water heaters are typically wired up to use J tariff power also known as off peak electricity.
These heaters typically heat the water inside the tank between the hours of 11pm and 2am when demand on the power grid is lower and the energy provider offers the power at a lower cost for property owners to use on water heaters. A typical home would use a model such as a Rinnai or Rheem 250L with a 10-year manufacturers cylinder warranty.
There are two types of gas fuelled water heaters, mains pressure storage and continuous flow (instantaneous). Where possible many property owners try and opt for that of the continuous flow models. Units such as the Rinnai Infinity, Rheem Metro, Thermann and DUX Endurance are some of the more common models installed.
Thomas Gas located in Aldgate are a major supplier to all the Adelaide Hills residents for bottled gas replacements and onsite refilling of larger propane storage vessels (typically used in commercial operations). The benefits of this type of equipment being used to heat water is its energy efficiency. Today gas is considered an economical option for residential and commercial usage. Even though there are no options for piped gas into these properties from the street a standard 45-kilogram bottle will still last on average 6 months of the year (each case is different).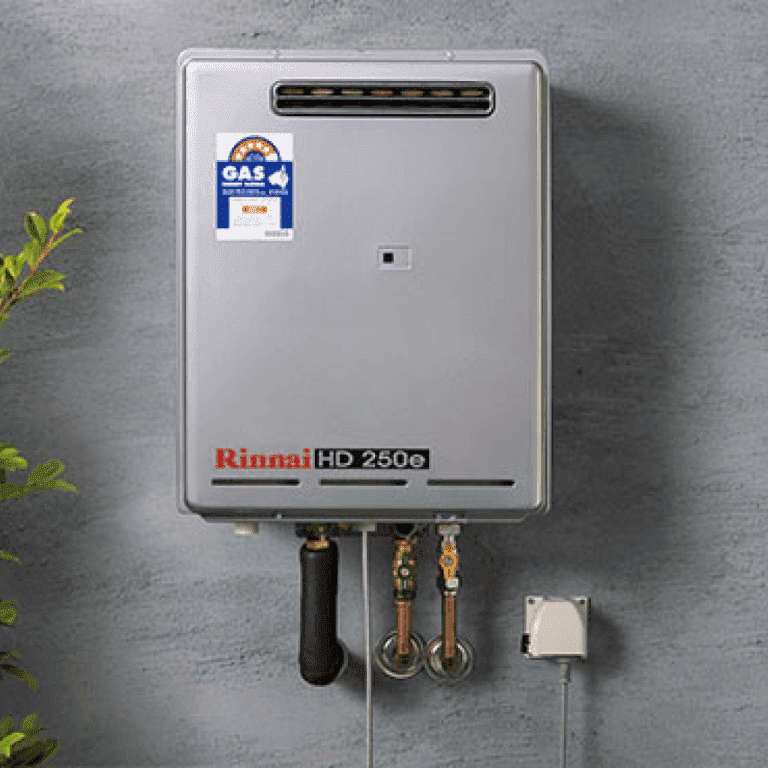 If you operate a business or are lucky enough to live the Adelaide Hills and would like some help with hot water contact us today. We endeavour to offer same day repairs and replacements and our service vehicles all carry the more commonly used parts needed to fix your heater on the spot. With many companies opting not to work outside of Adelaide's CBD it makes sense to use a company who specialise outside of the norm. Just in case the unexpectable does happen we also offer emergency plumbers 24 hours and 7 days of the week for 365 days of the year.