With Adelaide's expanding population Stirling hardly feels like it's far away from the CBD anymore. A quick 15-minute drive and you're in the heart of the city. With huge infrastructure upgrades going on at the moment on the Southern Eastern Freeway between Crafers and
Stirling it's becoming a location of choice as ease of access to the city is so smooth. Over our 20 years of operation, we have built a solid client base in Stirling and the surrounding townships, the recent freeway widening will make it easier for our hot water plumbers to get in and out daily. See our Adelaide Hill plumber page.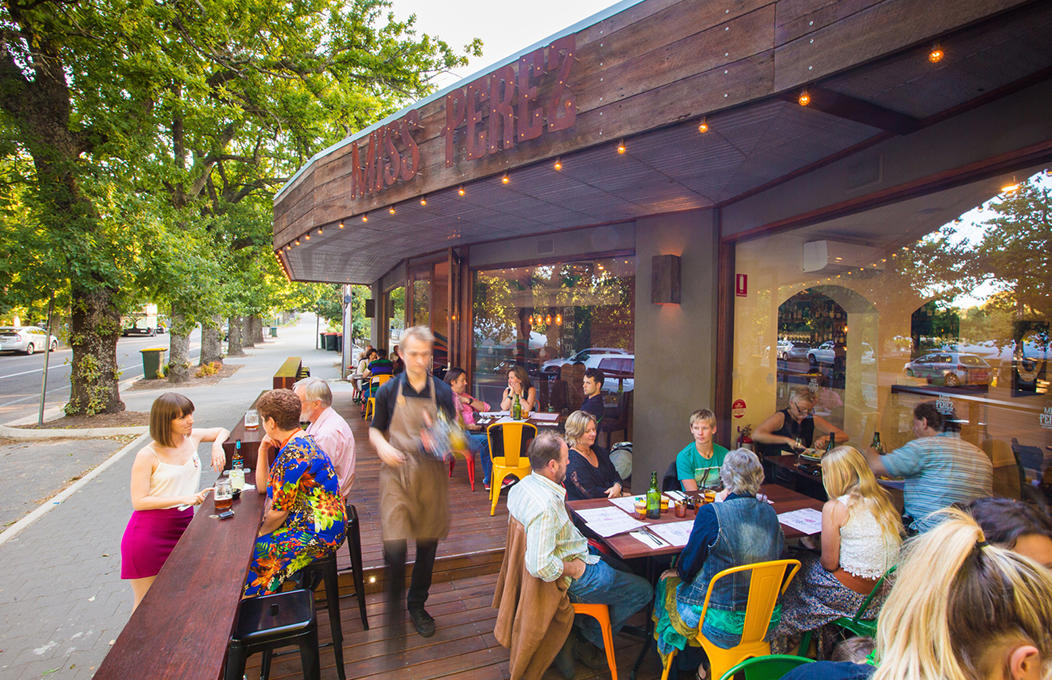 Stirling, South Australia, 5152
The township of Stirling in the Adelaide Hills is one of the larger suburbs with just under 3000 people calling Stirling home it has grown to accommodate this demand. With Woolworths, Romeos Foodland, Aldi (coming soon), BP service station and CIBO Espresso
the locals have plenty to choose from.
Stirling was named after Edward Stirling. He was an illegitimate son of Archibald Stirling, a planter in the British West Indies. Fortunately for Edward he was gifted from his father a large sum of money from the recent sale of his father's slaves. This money allowed Edward
to travel to South Australia. Stirling was founded in 1888 and its growth was fast. The demand for its apples and other market garden products saw Stirling grow quickly to keep up with demand for the growing city of Adelaide. Due to the cooler climate in Stirling, it was an attraction to many
Englishmen who could afford and today you will still find many other grand mansions which these workers built for themselves and their families. Today many of these plots of land have been developed into housing and the farming has moved further out to locations such
as Lenswood, Woodside and Balhannah.
Each Christmas Stirling will have their own pageant and winter wonder land created in the heart of the main street; this has grown to be a real tourist attraction. Conveniently located opposite the Stirling pub a very popular watering hole for the locals to grab a cool refreshment and bite to eat.
Fixing Plumbing Problems
It might be 10 degrees cooler than the city which many see as a positive, but it also has its negatives. The hot water services earn their keep during winter and go under extreme pressure to stand up to the demands placed upon them in the cold months.
Hot water manufacturers Rinnai and Rheem have recently increased the foam insulation on the electric hot water services. This has been a welcomed decision by many of the Adelaide Hills property owners along with all the other places around Australia which experience cold
weather.
Another recent addition to the Rinnai range of continuous flow hot water services in the introduction of a small external temperature sensor probe. This probe sense what the outside ambient temperature is and turns on small electrical heaters around the heat exchanger which ensures the copper tubes to don't freeze and cause the heat exchange inside to split. If you look closely at the underside of the front right-hand side, you will see a small little black plastic knob hanging out (this is the external temperature sensing probe).
With the increase in this technology Rinnai have increased the warranties on the B16, B20 and B26 instant gas water heaters. There are still many of the old Bosch pilot light instant hot water models on the market in the townships of Crafers, Aldgate and Lobethal, models such as the Bosch 13p, Bosch Water Wizard, Bosch 16p, Opti Flow 4000s and Bosch 10p. We are one of only a few plumbing companies in South
Australia who still carry parts such as the diaphragm and thermostat to enable these units to be replaced. This job is likely to cost a few hundred dollars which is a fraction of the cost of a new system, so worth doing if there is not too much corrosion. This also applies to the Bosch Hydro ignition models such as the Bosch 10H, Bosch 13H and Bosch 16H they can have similar faults and can also be fixed providing there is no corrosion around the water section housing at the base of the hot water service.
Heat Pumps & Hot Waters Systems
Heat pumps we can help with these systems also. Stiebel Eltron has a strong hold on the Adelaide market. This reputation has come from there reliable product manufactured in Germany and distributed across the globe today. The heat pump is not so well known but it can be a great alternative to dedicated electric hot water in the Hills suburbs. You will see that Chromagen Midea, Bosch and Rheem also offer a heat pump product.
In our experience we have found that the Stiebel Eltron is a little more expensive but much more reliable and whisper quiet (and a better-looking unit). Don't forget to ask about government rebates when upgrading your heat pump hot water service, you could be entitled to over $1,000 in rebates.
Yes, we offer Emergency Plumbers in Stirling South Australia At least twice a week we will get a phone asking do you offer Emergency Plumbers in Stirling? They also ask if we service the Adelaide Hills for hot water. The answers are both YES. We are a preferred hot water specialist in Adelaide and have a service division dedicated to the Adelaide Hills.
If you live in the Hills, we can help you no matter when the need arises, night and day and public holidays and weekends. Having a dedicated team for your location means you're getting the best service possible. After hours hot water emergency, we have you covered. All of our plumbers hold their plumbing licence, gas fitting license and class B electrical licence. This means that just one person can perform the entire task for you.