Living in the hills has many benefits, including stunning views, fresh air and plenty of space. But what happens when something goes wrong in your home, and you urgently need a plumber? It could get stressful.
Fortunately, at Mayfair Plumbing, we are a professional plumbing company with years of experience and a successful track record of working in the hills.
Dependable, reliable and always on time.
We are a licensed, insured and experienced plumbing company that offers a wide range of plumbing services to homes and businesses in the Adelaide Hills area. Whether you are looking for emergency plumbing repairs, need a new water heater installed, a leak fixed, or your entire plumbing system overhauled, we're here to help! Whatever the case, you can be sure that our highly trained team of experts will handle it right the first time.
"We've been a respected plumber in Adelaide for many years…"
Our reputation for excellence and high-quality work has been built on our years of experience in plumbing. Not only do we offer top-notch services, but we also use the equipment, technology and techniques to ensure quality workmanship that lasts. We are also a licensed, insured and experienced plumbing company with years of experience providing high-quality services throughout the Adelaide Hills area.
Whether you need emergency plumbing repairs or simply want to make sure your home is running at peak efficiency, we have what it takes! We're always happy to help homeowners find solutions for their unique plumbing needs, regardless of what they may be!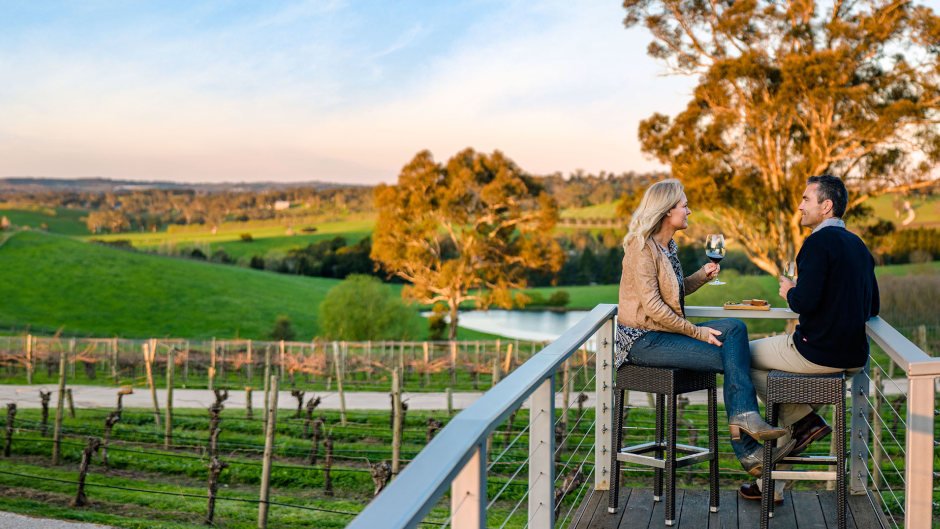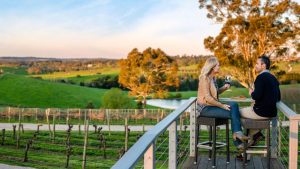 24/7 Adelaide Hills Plumbing & Gas Services You Can Trust
Experienced Team.
Our fully qualified plumbers are highly experienced in all aspects of residential, commercial and industrial plumbing services as well as hot water systems.
Fast, Reliable, and Quality Service.
We have an excellent reputation for being quick, reliable and effective at what we do. We're always there when you need us with emergency plumbing services around Adelaide Hills.
Check whether you are within range of our service locations.
One-Stop-Shop
We also offer a wide range of other plumbing services, including hot water systems, gas fittings, backflow testing, pump installations, unblocking drainages & pipes, and inspections. We can be your one-stop-shop for all your needs!
Upfront Pricing.
We inspect your plumbing issue and provide a firm quote before any work begins, so you know exactly what to expect. You will always know the price of a job before it starts and never gets surprised by hidden costs or fees.
Fully Licensed Plumbers.
Our plumbing services are provided by fully licensed and insured plumbers who will always be on time, professional and respectful of your home or business. We take pride in providing high-quality service to our customers every day!
Australian Owned Businesses.
We are an Australian-owned plumbing service that has been providing high-quality, reliable services for over 20 years in the plumbing industry and will continue to do so for many more! We take pride in our workmanship, so when you choose Mayfair Plumbing, you're choosing a business that's invested in your success!
Emergency Plumbers Available 24/7 in Adelaide Hills
Is there anyone who would come to your house during the holidays? Is there a Sunday night that is cheaper than the weekday? Then you need Mayfair Plumbing for the job!
We provide Emergency Plumbers for immediate repairs in Adelaide Hills. We try to provide services at least within 1-hour* as much as possible, so your emergency is quickly gone from memory. Emergency plumbing problems need plumbers at any time. Mayfair Plumbing offers priority plumbing and gas services.
We are available at any time of night or day to respond to your urgent plumbing needs. We understand that emergencies can happen without warning, and we want you to be able to reach us when the need arises. So, if you need a local Adelaide Hills plumber, call us on 📞 0429 361 819 now. We are available 24/07 to provide immediate assistance at competitive rates.
Forget wait times and get any plumbing job fixed fast!
At Mayfair Plumbing & Gas Fitting, we are dedicated to providing reliable and fast plumbing services in Adelaide Hills. We are the local Adelaide hills plumbers you can rely on for all your emergency plumbing job, including hot water system repair, blocked sewer drain clearance, leaking taps and burst pipes.
No matter what time of night or day it is, we can quickly dispatch a professional local plumber near you in Adelaide Hills to help you with your plumbing emergency and get your water services back up and running.
Customer satisfaction is our primary goal! We've been helping homes in South Australia for over two decades now, so you know we are the best local plumbing experts for prompt service, plumbing emergencies and general maintenance. Rest assured that all our plumbers are highly experienced professionals who can fix any problem you might have with your home's plumbing.
Mayfair plumbing is a trusted and reliable Adelaide Hills Plumbing company. We provide a full range of plumbing services to the residents of the Adelaide Hills area. Whether you need emergency plumbing repairs or simply want to make sure your home is running at peak efficiency, we have what it takes! We're always happy to help homeowners find solutions for their plumbing problems. Call us today for more information about how we can assist you!
Plumbing Services –we are specialists in;
Solar Hot Water Systems
We are solar hot water experts who can help you with your solar heating system needs. Solar energy is clean, renewable and efficient – making it a great choice for your home or business. We can help you choose the best system for your needs and provide installation, service and maintenance.
Read more about installations & maintenance of solar hot water systems here.
Blocked Drains & Sewers Experts
With our expertise, you can be sure that any blockage will not cause problems as we use modern techniques like carrying out CCTV drain inspections to help identify the problem. We offer a variety of services, including blockage removal, maintenance, clearing of toilet debris, tissues, hair and foreign objects, grease, tree root intrusions, crack repairs etc.
Related: Why Is My Outside Drain Blocked?
We take pride in carrying out perfect workmanship by ensuring high-quality standards are met every single time, so it ensures customer satisfaction at its finest level!
Hot Water System Replacement
We are the hot water specialist and work with a large range of hot water brands such as Vulcan hot water systems, Rheem, Rinnai and Bosch, among others. Our service vehicles are equipped with a large variety of hot water units & parts, allowing for most problems to be fixed on the same day. We have experienced gas fitters and offer installation, repairs, and maintenance for gas heaters and hot water systems.
Read More About Hot Water System & Prices Here
Burst Pipe Repairs & Leaking Tap Repairs
If you have a leaky pipe, burst plumbing fixture or any other type of emergency at home, then we are the team for you! We can handle all types of repairs and new installations so that your day-to-day life doesn't suffer because there's an issue with water flow in your home. We carry out all types of leak repairs, pipe replacement, burst pipe fixing and new installations for your home and business.
General Plumbing Maintenance
If you are always busy, a land agent, or need regular maintenance after your property's plumbing, we are your to-go, a reliable plumbing company that can attend to all the issues within the agreed time frame.
We schedule regular checks and do reports on backflow valves, provide clear stormwater drains services annually, and engage in other stated services as per stated timeframes. We'll always be ready to dispatch to your property in case of emergencies.
Fire Protection Services & Installation
Mayfair plumbing offers professional fire protection services for your home or office. We can help you choose the best modern system for your needs and provide installation, service and maintenance.
We offer a wide range of fire protection services, including installation & inspection of any type or form of fixed or portable fire protection systems. We have extensive experience and knowledge in:
Hydrants and Boosters
Smoke Detectors & Thermal Alarms
Hose Reels
Sprinklers
Water Filters
From water purifying systems, water filters, water filter coolers, and water chiller systems, we provide a wide range of products and services for all your water filters and related needs. Our goal is to ensure your water system is clean and safe for drinking, cooking or other purposes around the clock!
Gas Plumbers & Gas Fitting
We have licensed gas fitters and can assist you with all your natural or LPG gas installation, emergency leakage repairs and maintenance needs. We are equipped with the latest gas leak detection technology to pinpoint and fix any gas leaks quickly.
A gas leak is an emergency that requires instant attention. You can trust our local emergency plumber to arrive on time and quickly work on the leak repairs while providing and provide a full assessment of your home's gas system to give you peace of mind.
Backflow Testing & Prevention
If you need a backflow specialist to ensure the safety and compliance of your business, then contact us. We provide an extensive range of backflow prevention products and services that include backflow testing as well installation & repair services throughout South Australia.
Bathroom Renovations
We can help you with all your bathroom renovation needs, from design to installation and everything in between. Let us take the hassle out of your next bathroom renovation project!
Professional Plumbers, Adelaide Hills, SA
At Mayfair Plumbing & Gas Fitting, you'll find plumbing services to meet all of your plumbing and repair needs. From the heating systems of the house to a blocked drain, we have the best technicians available to help your home. Adelaide Hills Plumbing Company is here to help you with plumbing problems. No matter what is general or gas hot water or needing a plumbing installation, we are able to cover it. The goal at Mayfair Plumbing & Gas Fitting is to offer long-lasting plumbing services to your premises in Adelaide Hills.
Serving Adelaide Hills with the best plumbing & gas outcomes
Mayfair Plumbing & Gas Fitting provides quality plumbing solutions throughout Adelaide. We have worked closely with several customers throughout the Adelaide Hills region and any other area within reasonable distance to Adelaide Hills throughout the last decade. That includes Hahndorf, Paechtown and Verdun. You can always count on us to get there in time for any urgent repair emergencies.
Fast, Reliable and Effective Plumbing Solutions
If you're looking for a reliable and experienced plumbing company in the Adelaide Hills area, look no further than Mayfair Plumbing! We offer a wide range of plumbing services to homes and businesses, from emergency repairs to system overhauls. We're licensed, insured, and have years of experience in the industry, so you can be sure that your needs will be taken care of.
Contact us today for a free consultation!
At Mayfair Plumbing and Gas Fitting, our plumbers are fully qualified to handle any job with ease. We pride ourselves on our ability to provide high-quality services at competitive rates while remaining professional at all times. Our skilled plumbers have years of experience in their field, so you can rest assured that your plumbing problem will be fixed quickly and efficiently.
Whether you need emergency plumbing repairs or simply want to make sure your home is running at peak efficiency, we have what it takes! We're always happy to help homeowners find solutions for their unique plumbing needs, regardless of what they may be!
Why Choose Mayfair Plumbing?
We offer our customers a tailored approach to plumbing projects of all sizes. Whether you're looking to get a minor job done or looking for a complete overhaul of your hot water system, we can accommodate your needs and ensure your project is a success.
Customers throughout Adelaide Hills have been relying on us for years to provide quality plumbing services that meet their needs and budget without compromising on excellence. We are a trusted and widely known company specialized in plumbing, gasfitting and roofing with a long history of satisfied customers.
20+ Years In The Industry!
Mayfair Plumbing Adelaide Hills has earned a highly acclaimed reputation within the South Australian market. Our 20+year experience makes us your trusted choice. We are licensed & insured plumbers. The team is proud to come quickly, and we are equipped. If you want drain repairs, drain repair and appliance installation, we can do it all!
We are a family-owned and operated business based right here in the Adelaide Hills area, which means we understand how important it is for our customers to feel confident knowing they're working with someone local who cares about their needs.
We have been operating for over 20 years, and we know what it takes to make sure your plumbing is working as efficiently as possible!
Call Today To Discuss Your Plumbing Needs
Do not delay or wait till it gets worse in getting your plumbing fixed (though you should still call us if it already is!). Contact our friendly team in Adelaide Hills today to discover the difference in quality service for yourself.
We can be reached at 📞 0429 361 819 or complete the online plumber services booking form for any plumbing-related query.
We are always happy to provide you with expert plumbing-related consultation and help you decide on the next steps to repair, install, or remodel any plumbing fixture or appliance in your home.
Enjoy Fast Premium Services without compromise.
By Choosing us, you will benefit from:
Industry-leading technology and products.
A team of qualified local plumbers.
Plumbing services throughout Adelaide Hills.
24/7 same-day emergency plumbing services
The highest plumbing products are made of quality materials at affordable rates.
Interest-free payment options
Weekend or holiday service. We're available 24/7, even over Christmas & Easter!
Competitive pricing for all work done.
100% satisfaction guaranteed on all work.
Locally owned and operated with over two decades of experience
Always on time and dedicated to duty
When it comes to plumbing, you need a reliable team that you can count on. No matter what time of day or night it is, our professional plumbers are available 24/7 to help you with your emergency plumbing needs.
We understand that things happen when you least expect them, which is why we offer fast, effective and reliable plumbing solutions every single time.
Plus, you get 20% OFF the final invoice when you book online! So don't wait any longer – book A plumber online today!