Looking for a reliable local plumber in Norwood? Look no further than Mayfair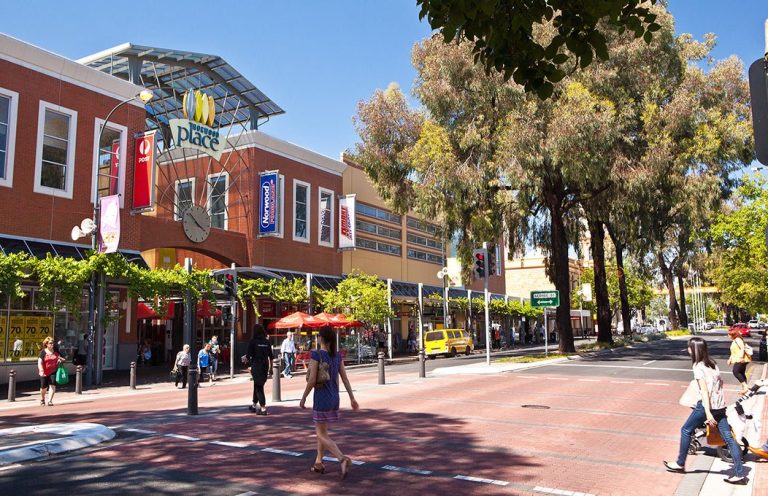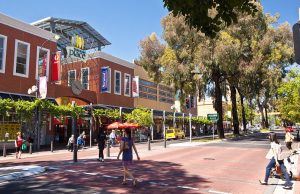 Plumbing & Gas Fitting. We are a family-owned and operated business that has provided quality plumbing and gas fitting services to Norwood residents and the surrounding areas for over 25 years.
We offer a wide range of services, from simple repairs to complete system installation, so we are sure to have something to meet your needs. We pride ourselves on our commitment to customer satisfaction, and we always go the extra mile to ensure that our clients are happy with our work.
We'll take care of everything for you so that you can relax and enjoy your home or business worry-free.
Our comprehensive plumbing services for local Norwood homes and business owners include:
Water heater accessories installation and replacement
Property maintenance & renovations
Water treatment services
and more!
Professional Plumbing Services In Norwood
At Mayfair Plumbing & Gas Fitting, we are proud to be the plumber Norwood residents turn to for all their plumbing jobs. We can handle jobs of any size and scope, from fixing a simple leaky faucet to installing an entire plumbing system in your newly built home. No matter what you need to be done, we can promise you a job done right, efficiently, and at an affordable cost.
Our technicians are fully licensed and insured, so you can rest assured that your plumbing system is in capable hands. We always use the latest tools, techniques, and methods to ensure quality workmanship on every job we do.
We are always happy to answer any questions you may have about our Norwood plumbing services, and we strive to ensure that you are completely satisfied with the work we do for you. Call us today or fill out a contact form online to schedule a call!
Unexpected Emergency? Talk to us about financing your next project.
Plumbing Inspections As Preventive Maintenance In Norwood
One of the best ways to prevent plumbing problems from happening in your home or office is to have regular inspections performed by a licensed plumber. This will help identify any potential issues before they become expensive and time-consuming repairs.
At Mayfair Plumbing, we offer comprehensive plumbing inspections for both domestic and commercial properties. Our team of experienced plumbers will visit your property at a time that suits you and perform an inspection inside and outside.
We'll check for leaks, blockages, damage to pipes or drains, water pressure levels, and any other issues that can cause plumbing problems down the line. We'll also provide advice on maintaining your plumbing system in between inspections to help prevent any issues from occurring.
Call us today if you're looking for a reliable and experienced plumbing team to perform regular inspections on your property. We offer competitive rates and flexible appointment times to suit your needs.
Norwood Emergency Plumbing Services
Fast Response Norwood Emergency Plumbers
When you have a plumbing emergency on your hands, you need plumbers in Norwood who can respond quickly and effectively. That's where Mayfair Plumbing & Gas Fitting comes in.
We offer 24/7 emergency plumbing services to Norwood residents and the surrounding areas, so we are always available when you need us most.
We understand that plumbing emergencies can be stressful and overwhelming, so we do our best to take the stress out of the situation and get your home or business back up and running as soon as possible. We have a team of experienced technicians who are always ready to respond to your call.
We send a professional emergency plumber to your property immediately. All our personel are well prepared to offer professional service for any emergency plumbing issue. Our local plumbing experts are trained and experienced with residential & commercial plumbing issues and arrive in our Mobile shop with their equipment fully ready for any plumbing job. We provide a complete range of residential plumbing services to you.
It doesn't matter what time of day or night it is you need service, or whether it's on a public holiday or weekend, we've got you covered on any emergency plumbing service.
You can rely on our emergency plumbers to arrive promptly, diagnose the problem and get it fixed as quickly as possible. Our qualified plumbers will work around the clock until you have your systems back up and running safely again.
We offer a wide range of emergency plumbing services, including:
Don't wait until it's too late – call us today for all your emergency plumbing repairs in Norwood.
Norwood Water Heater Services
Mayfair Plumbing and Gas Fitting offers top-notch water heater services for residents of Norwood. We understand that a malfunctioning water heater can be a huge inconvenience, which is why we provide quick response times and 24/hour emergency service.
We also provide comprehensive water heater system installation, replacement, and repair services.
Our team of experienced professionals can help you choose the perfect heater system for your home and install it quickly and efficiently. Whatever choice you have, from electric to gas, solar, or tankless systems, we provide all water systems' full scope of services.
We also offer regular maintenance and repair services to ensure that your water heater functions properly all year long.
We also stock a wide range of premium and verified water heater replacement parts and accessories, so you can be sure you are only getting the best.
Blocked Drains & Sewer Services In Norwood.
A blocked sewer or drain can be a nightmare. Not only is it an inconvenience, but it can also be a health hazard.
At Mayfair Plumbing & Gas Fitting, we provide a range of professional services for blocked drains and sewer lines in Norwood. Whether you have a clogged toilet, sink, or shower drain, our licensed plumbers can help you get your plumbing system back up and running again efficiently.
We deal with any blockage, big or small.
We are your local experts for dealing with blocked drains and sewers. We use the latest tools and techniques to diagnose the problem and provide a lasting solution quickly.
We'll bring our fully-equipped vans stocked with all the necessary tools to take care of blocked drains in any situation. We have high-pressure water jetting equipment for clearing out sewer blockages, including fat and grease blockages.
We also have CCTV drain cameras that can help us to identify the cause of a blocked drain so that we can take the most effective action. We always use the latest equipment and techniques, so you can be sure your drains are in good hands.
Gas Fitting & Gas Hot Water Services In Norwood
Our team of licensed local plumbers are also licensed gas fitters equipped and experienced to provide a full range of gas fitting services and issue certificates of compliance.
We can install, repair or replace any gas appliances, including cooktops, gas water heater systems, and gas ovens. We can also convert your existing gas appliances to LPG or natural gas and install safety devices such as carbon monoxide detectors.
We'll also take care of all the necessary pipework to ensure that your property is up to code.
If you have plans for a new gas appliance installation in Norwood, we will help you with every step of the process. We can provide expert advice on the best appliances for your needs and recommend a qualified gas fitter to do the installation.
We have over 30 years of experience in the gasfitting industry, and we have worked with all types of domestic, commercial, and industrial properties.
As a Master Plumber, you can trust us to get the job done right the first time. We are available 24 hours a day for emergency gas fitting services in Norwood.
Our comprehensive range of gas related services for home and business owners include:
LPG conversion
Gas leak detection and repair
Installation & replacement of new gas appliances
Replacement of existing gas appliances
Installation, conversion, and replacement of gas heaters
Hot Water Systems
Whether you have a faulty hot water system or need to replace your old unit with a new one, we can help. We are experienced in installing, replacing, and repairing all types of hot water systems, including gas, electric, and solar hot water units.
Our expert plumbers will consult with you about your needs and assist you in choosing the best type of hot water unit for your property.
Read more about hot water systems here
We can advise on the pros and cons of different types of hot water systems, including their efficiency levels, costs, size requirements, and more. Once you have chosen which model is suitable for your home, our team can quickly and efficiently install it for you.
If you already own a hot water system that has stopped working, our plumbers can provide the repairs or replacement parts needed to get it up and running again. We are with all brands of hot water systems, including the popular, tough, and adaptable Vulcan hot water systems.
No matter what type of issue you are having with your hot water system, our expert plumbers in Norwood will provide a quick response and fix the problem as soon as possible so that you can get back to enjoying hot showers in no time.
Burst Pipes & Leaking Taps Repairs
If you notice water pooling in your property, see dripping taps or hear strange gurgling noise, call us, and we'll be at your door within the hour to fix the problem before it causes structural damage or creates health hazards.
Call our team of licensed plumbers in Norwood today to perform quick and efficient repairs. Don't wait for the problem to get worse.
We provide 24-hour emergency services for any burst pipe repairs.
If you need new taps installed instead, we will help with that too! Our team can advise on which faucets are best for your needs and budget and then install them quickly.
Property Maintainance for Real Estate Agents.
Business owners need to have a reliable plumbing team they can call on in case of emergencies. But it's also essential to have a plumbing team who can help with regular maintenance and scheduled repairs. This will help keep your property running smoothly and avoid expensive or disruptive repairs down the line.
We provide comprehensive property maintenance services for real estate agents. We can help keep your properties in top condition with regular inspections and repairs, so you can maximize their rental potential and minimize vacancy periods.
At Mayfair Plumbing & Gasfitting, we offer a comprehensive range of plumbing services for businesses, including scheduled maintenance, repairs, and emergency services. We provide a 24-hour emergency service to your properties so that your clients will never get disappointed or leave due to plumbing emergencies.
Enjoy personalized, stress-free life when you know we are just a phone call away for all your needs.
Plumbers in Norwood, SA Available Now
If you're in need of a plumbing technician for a small job or a significant renovation, we have the perfect plumber for the job. Our team of experienced and qualified plumbers is available now to help with all your plumbing needs. Our Norwood metropolitan plumbing services cover everything from gas repairs and hot water services to blocked drains.
We pride ourselves on providing quality services, and our plumbers are always up for a challenge. So whether you're facing a plumbing emergency or just need some routine maintenance, our team is here to help.
Choose a plumbing company that you can rely on.
Call Us Today – We Can Handle All Your Plumbing Needs!
There's no job too big or small for our team when it comes to our plumbing services.
We have the experience and expertise to handle all your needs, from simple repairs to brand new installation and replacement of complete water systems.
If you have any questions or need a quote for our services, please don't hesitate to contact us. We'll be happy to answer your questions and provide a free, no-obligation quote.
Call us today and let us take care of everything for you. We're here to help!
Why Choose Mayfair Plumbing As Your Norwood Plumber?
30+ Years In The Industry!
We have been providing plumbing and gas fitting services in South Australia and the surrounding suburbs for over 30 years, so you can be sure that we know what we are doing. We are experts in all types of plumbing and gas fitting work, from installing new hot water systems to the repair of faulty ones.
Our team is fully licensed and insured, so you can trust us to provide a high quality of service. We use modern equipment and techniques to ensure that we provide the most efficient, reliable, and cost-effective plumbing services possible.
We are committed to providing honest customer service, which is why all of our quotes include the total price of the job, so you will never be surprised by any hidden costs.
Workmanship Guarantee!
All of our plumbing and gas fitting work is backed by a quality workmanship guarantee, so you can be sure that the job has been done correctly and to your satisfaction. If there are any problems with the installation or repair work that we have carried out for you, we will return to fix the issue at no additional cost.
Our plumbers and gas fitters are all qualified professionals who take pride in their work, so you can be sure that you will always receive high-quality service from our team.
Exceptional Value For Money!
We understand that you are looking for the best possible value for money when it comes to your plumbing and gas fitting needs, which is why we offer competitive prices on all of our services.
We believe in providing honest and transparent customer service, so you can be sure that we will always be upfront about the price of any job that we carry out for you. Our quotes include the total price of a job, so there will never be any hidden costs or surprises for you.
Friendly And Reliable Service!
All our plumbers and gas fitters are friendly and reliable, so you can count on us to be there when you need us. We will work quickly and efficiently to get your plumbing or gas fitting issue sorted out as soon as possible so that you can relax and enjoy peace of mind.
We also know that communication is key to providing excellent customer service, which is why we will always keep you informed about the progress of any job that we do for you. We will answer any questions you may have, and we will never leave a mess behind when the job is done.
We Are A Local Business!
Mayfair Plumbing is a local business, so we are invested in the success of our community. We are proud to offer our services to residents and businesses in Norwood and the surrounding suburbs.
We believe that quality plumbing services should be available to everyone, regardless of their budget, and we work hard to keep our prices as affordable as possible.
We Are Fully Licensed And Insured!
All of our plumbers are fully licensed and insured, so you can be sure that they have the training and experience to get the job done right. We also use the latest equipment and techniques to ensure that we provide a high quality of service.
We Bring Exceptional Service To Norwood
Norwood locals have been trusting our plumbing and gas fitting services for years. We're proud to offer a wide range of services designed to meet your every need.
We understand how important it is to have a reliable plumbing and gas fitting service that you can count on, which is why we're dedicated to providing exceptional service each and every time. We are always prepared to go above and beyond your expectations!
Our continuous investment in the latest technology and techniques has allowed us to offer our clients the best solution for all your residential and commercial plumbing issues in no time!
Our commitment to quality and customer satisfaction sets us apart from other plumbers. We take our time to ensure that every job is done right; that's why our customers keep on coming back to us time and agai