Fullarton road which leads into the inner southern suburb of Fullarton is frequently travelled by residents who live in Parkside, Eastwood, Highgate, Urrbrae, Mitcham and Springfield daily to get to their jobs in Adelaide's Central Business District every day, a short 2-mile drive. It's not until they return late at night to their homes they may find that they have a plumbing emergency.
Mayfair Plumbing and Gasfitting have been proudly working in the city of Unley council now for over 20 years offering unparalleled services to all of our customer day and night. Particular mention goes to the services which we provide to our many customers who reside in Fullarton, it's not just domestic plumbing we perform there are also many businesses located on Glen Osmond Road and Fisher Street which we help.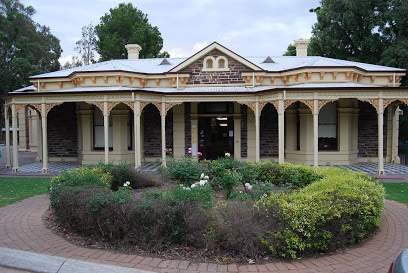 So what particular tasks is it that Mayfair Plumbing perform? We can help you with blocked drain pipes, leak location for both water and gas, burst water pipes, storm water installations, bathroom remodelling, dripping taps, leaky toilets, hot water repairs, hydro jet blasting, solar hot water installations, emergency plumber, gas oven installs, drain laying, backflow testing, trade waste audits and gas main replacements. We are recommended Bosch hot water installers and after sales repairers so if you own a Bosch hot water system and it needs a service we can help you get your system working again.
With over 4,000 people living in the location of Fullarton it's not Adelaide's largest suburb, its closer to being one of South Australia's smaller suburbs. But having said this the age of many of these homes is well over 50 plus years and therefore the plumbing issues can certainly be challenging at times. Dealing with broken sewers due to ground movement and broken water mains also being contributed due to ground movement. The old gas pipe work below ground can after many years start to leak and this is a very large project getting the new pipes installed.
The real estate in Fullarton is quite tightly held and with this the price is relative. According to recent statistics the average home price in this desired location of SA can fetch in the mid $700,000 and that's just the median price. Our staff at Mayfair Plumbing and Gasfitting always recommend a pre-purchase inspection prior to any sale of a property and when you are looking a spending this much money its worthwhile knowing that what you are purchasing is going to last without surprises. We can advise on the age of the hot water service, drainage material underground, type of gas and water services and cast an eye over existing services inside of the home to see if anything untoward has ever taken place. Through booking a pre purchase inspection it gives you a little more piece of mind that your new home is what you need it to be.
Make an online booking today using our 20% off system and you can save on your next plumber Fullarton visit, conditions apply.