King William Road in the council district of Unley once known for its high end boutique clothing shops with fashion designers from all over the world including luxurious and romantic locations such as Italy and Paris show casing there best pieces for Adelaide's residents to purchase has recently become more of a coffee lovers hub, with most of these boutique shopping outlets closing due to absorbent rents and a demand for online retail leaving these boutique locations with smaller foot traffic.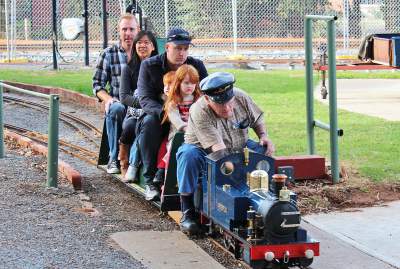 History of the Suburb
With the change in use of these retail outlets to coffee shops and cafés it has how ever created a huge amount of work for our Plumbers Unley. Converting an existing clothing retailer along King William Road to a coffee and food venue requires a considerable amount of plumbing and gas work to be installed, whether it be on the Goodwood side of King William Road, the Unley side of King William Road, the Hyde Park end of King William Road or even further down towards Greenhill Road at Wayville it doesn't matter the task can always be achieved by our Unley Plumbers. In most cases SA Water and the Office of Technical Regulator (OTR) will demand items such as Backflow Prevention Devices (Double Check Valve Assemblies) and Grease Arrestors to be installed to protect the public's drinking water and help avoid clogging up our sewerage treatment plants, that's where our licensed Plumbers Unley swing into full gear, we are experts and Unley's first choice of Plumbers.
Mayfair Plumbing and Gasfitting have been working with local business owners throughout Unley for years, providing scheduled routine maintenance and emergency plumbers to places such as Temple Day Spa, Pulse Power, Parisi's Restaurant, Craig Mitchell Physio Therapy and Café Mondiali to name just a few. It's not un common to be performing Plumbing duties on Unley Road, Goodwood Road or King William Road and have another shop owner approach us for a Plumber Unley, excuse me they say "when you're finished helping your customer could just come and fix a dripping tap or even a leaky toilet" of course our Plumbers in Unley say.
Most of Adelaide would consider the suburb of Unley to be high end and we are very grateful to have the pleasure of working as plumbers in Unley. Many of these grand villas and bungalows were constructed back in the late 1800's and early 1900's, BUT these were not just your average 3 bedroom home on a 500 square metre plot, no way at all! Attending a blocked drain along the majestic Victoria Avenue in Unley Park or along Malcolm Street Millswood is always going to be a larger than normal project as the foot prints of these homes is very large and the sewer drain lines are exceptionally longer than normal, but it's never too hard for our Hydro Jet Drain Cleaning Machine, with over 60m of high pressure hose on our remote mini reel and another 60m of hose on our main reel reaching a blocked sewer line in Unley is easy when you call Mayfair Plumbing and Gasfitting in Unley for a blocked drain pipe.
Unley Infrastructure
The city council of Unley provide outstanding parks and facilities (including public toilets, barbeques, drinking fountains and baby change rooms) for families and children to go and spend time together on a weekend, locations such as the Orphanage at Millswood on Mitchell Street and Goodwood Road, Heywood Park on the corner of Northgate Street and Grove Street Unley Park and of course the ever popular SA Society of Model and Experimental Engineers provides the kids with an absolute blast, nothing beats riding around on miniature trains even the adults get a kick out of it. With facilities like this in place however it requires regular plumbing work to be performed by plumbers in Unley, whether it be hot water service repairs or installations, repairing broken irrigation water pipes or even stopping a toilet from running there's always a task for our Unley Plumbers in South Australia 5061.
I have personally been involved some very iconic projects around the city of Unley such as the relocation of Oscar's on Unley at Parkside and the creation of their Dog Day Care facility in Unley, which is now known as Adelaide's No.1 destination for Dog Day Care and Dog Grooming in Adelaide today. Another project was the redevelopment of the Unley Shopping Centre located on the corners of Arthur Street and Unley Road, this was a large project indeed with the majority of the plumbing and gasfitting work being performed at night time, tasks such as deep sewer drains for the male and female toilets and trade waste drainage from the delicatessens and bakeries, new reticulated drinking water and flow and return hot water lines powered by natural gas Rinnai instantaneous hot water units to feed Woolworths and Coles supermarkets and the other speciality shops inside this complex the plumbers in Unley were kept busy.
Unley is home to one of the South Australian Football Leagues (SANFL) teams Sturt Football Club, there club rooms and oval is located in the heart of Unley itself on Trimmer Terrace, Edmund Ave and Frederick Street. Sturt football club owns and operates Bar Zaar which is just 5 short kilometres from the CBD of Adelaide, it is a bar, bistro and gaming facility where all profits generated go back into helping run the Sturt football club.
On a Friday or Saturday evening Unley Road is extremely busy with a lot of people taking advantage of the huge variety of places to grab a bite to eat and then a couple of cleansing ales after wards. With restaurants such as Paparazzi in Malvern, Suree's Thai Kitchen in Hyde Park and the very popular Indian restaurant Raj on Taj in Parkside the choices are endless for mouth water food. Afterwards your options for a drink or two are equally as good with bars like the Cremorne, BoHo Bar and Nook Nosh you're sure to find a beverage that will wet your whistle.
It is this hive of activity which sure can keep our emergency plumbers busy in Unley, when a gas oven wont fire up you or a blocked drain just won't go down or there is No HOT WATER that spells disaster for these businesses, that's when they get onto their smart phones type in Emergency Plumber and see the words Mayfair, straight away they recognise the name and logo as being a local Unley Plumber and we get a phone call for an emergency plumber to be dispatched within the hour to help fix there Plumbing Emergency even after hours on a Sunday night whatever the demand we fix it on time every time.
What are you waiting for quickly dial 0429 361 819, get a local Plumber Unley today.