Magill approximately 7 kilometres from the heart of Adelaide, it is split down the middle by a very busy St Bernard's Road and surrounded by other well-known streets such as Arthur Street and Glen Stuart Road.
Working as a Plumber Magill comes with great scenery as Penfold's Wines have one of their wineries located at Magill on a very well-known road in Adelaide called the Parade (which is home to some of Adelaide's high end cafes and shops at its city end in the suburb of Norwood) and Penfold Road, with the elevated land up and around Magill North and Magill South some of the houses offer great views of the lower suburbs such as St Morris, Firle and Tranmere especially when you are working as a Plumber Magill Repairing Hot Water Services on roof.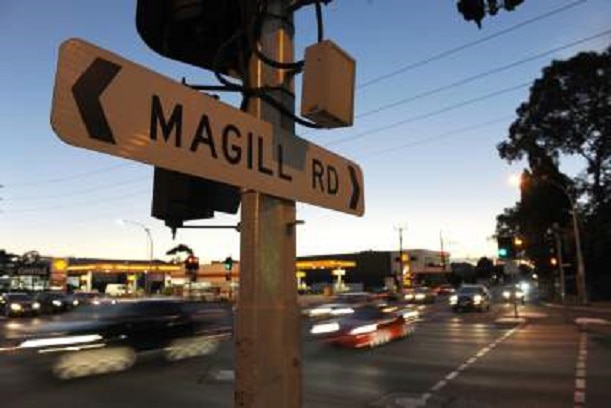 About Magill
One of Adelaide's larger populations housed so close to the CBD, Magill has approximately 11,500 residents and covers quite a large portion of the eastern suburbs land foot print. Magill was first established as a 524 acre estate titled Makgill Estate, the land was used for farming but after time the farmer's funds dried up so to speak and the estate was sub divided into smaller portions of land and the suburb today known as Magill was born.
If you have a young family or are planning a new family you need a reliable plumber Magill and also quality for education. There is the Magill Primary School located on Magill Road, Norwood Morialta Senior Campus on the Parade and The University of South Australia's Magill Campus on St Bernard's Road. Places such as the University of South Australia at Magill are in very old buildings which constantly require Plumbing in Magill taken care of, items such as dripping taps, leaking toilet cisterns and weeping water mains are very common.
Heading into Magill for an Emergency Plumber job using Magill Road is the best port of call as it is a central point to enter this suburb. Over the years I have been called to attend various Emergency Plumbing jobs at Magill, things like: Burst Water Pipes, Hot Water Systems which have burst and the most common Emergency Plumber Job "Blocked Drains" which are never a bother for our state of the art Hydro Jet Drain Cleaning Machine, blocked drains cleared FAST in Magill!
The suburb of Magill is very unique in that it has two councils which look after its residents, the Council of Campbelltown and the Council of Burnside and it is pretty easy to distinguish which is which, the Northern parts of Magill are home to the Campbelltown Council and the Southern parts are home to Burnside Council. As far as plumbing in Magill goes this doesn't affect my work, BUT when it comes to getting approvals for major renovations which may include bathroom renovations Magill and outdoor kitchen with Gas BBQ's projects there can be very different processes which each council may make you go through to get your plans approved. The city of Burnside Council is known to have strict criteria when it comes to building and this is probably due to the old heritage style housing throughout this area of Adelaide that not just any type of construction can be performed, which is a good thing it helps protect the history of the area.
Find And Emergency Plumber in Magill
In Adelaide properties which are located close to the foot hills natural gas is harder to come by and the properties which are not fortunate to access to natural gas must be connected to bottled gas LPG. Luckily enough the houses in Magill all have access to Natural Gas through the underground piping infrastructure. Two of the most common appliances which are operated on Gas are Hot Water Services and Gas Cookers, other not so common appliances can be Gas BBQ's and Gas Central Heating (nice and toasty in winter). When we get a call for a Gas Plumber Magill or a Gasfitter Magill more than likely it will be three things: Gas Leak, No Hot Water and Pilot light won't stay lit in the gas oven. Jobs such as these are a quick fix providing the appliances isn't over ten years of age, usually around the ten year mark it's cheaper to replace than repair a gas appliance as parts are harder to come by and other things can go wrong with the appliance.
The Tower Hotel located at 621 Magill Road is one of the iconic hotels in the suburb of Magill and it can spotted quite easily as you drive past, as the name states "Tower" and that's what immediately grabs your eye, the huge tower which makes up the front of the building. Another iconic location near by Magill is the Morialta Conservation Park, in winter when the water fall is flowing it is simply breathe taking. The local Council of Campbelltown have been taking care of this conservation park for years to allow the general public to enjoy this wonderful experience, with things like public toilets, drinking water fountains and garden taps spread throughout the park, you can even bring your dog along on a Sunday afternoon.
It was going back to late 2014 that Rheem had a huge promotion on the installation of their 5 star energy efficient Gas Hot Water Services. During this period we supplied and installed numerous Rheem Stellar Hot Water Services as a Plumber Magill which most commonly replaced the old Vulcan Gas Hot Water Service Magill and also the older version of the Rheem 3 Star energy rated Gas Hot Water Systems Magill. When it does come to replacing these Hot Water Services and Repairs Magill, we always insist that our customer replace the Cold Water Relief Valve on the water inlet to the Hot Water Service, not only does this help them protect their manufacturer's warranty but also gives them piece of mind that everything is going to operate the way it's meant safely for many years to come.
So if you are looking for a Plumber Magill who is fully insured, guarantee's all of their work and most importantly friendly, then pick up your phone today and dial 0429 361 819 and ask for Aaron at Mayfair Plumbing and Gasfitting we know the plumbing in Magill and remember in an Emergency Plumbing situation think MAYFAIR for 24/7 round the clock emergency plumbers and emergency gas plumbers.