Being the BEST Plumber Springfield keeps me on my feet that's for sure as it contains many of South Australia's most valuable residential properties and these properties need the up most care when I'm working as a plumber or gasfitter.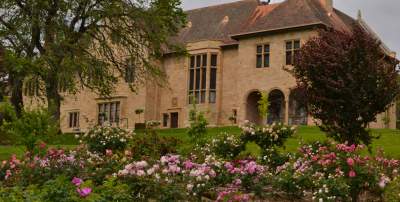 History
It is thought the springs which wept out of the side of Mitcham's foothills is what inspired the Charles Burton Newenham to name his mansion Springfield and subsequently today the whole area is now named Springfield the suburb. Working as a Plumber Springfield in the council district of Mitcham is a pleasure for me as I live in this council area in the suburb of Hawthorn, so serving my customers in Springfield with 1 hour emergency plumber is never a problem as most the time I'm only a 5 minute drive away to offer emergency plumbing service Springfield.
As a Plumber Springfield you really need to have many years of experience in the plumbing and gas fields as the 500 plus residents mostly have very large houses and these houses have lots of plumbing installed. It's not un common to arrive at one of these properties for a plumber Springfield job and find that the house has its own plant room for all the various components which control the plumbing inside the properties gates. The Hot Water Service systems in Springfield are very complex and mainly have copper flow and return hot water pipe work system installed which is pumped and has non return backflow valves incorporated to the system. With my many years of Plumbing Springfield experience in the commercial and industrial fields as a Plumber and Gasfitter from Mayfair it is a breeze for me to quickly analyse the problem and perform Hot Water Service Repairs Springfield, a skill not every plumber has in Adelaide.
Street Names
Some of the better known street names around Springfield are Meadowvale, Woodland, Elmglade, Oakdene, Hillside, Glenwood and Brookside these names were all chosen for the various streets throughout Springfield as they reflect the undulations of the areas foothills and expectations of the still strong English sentiments.
When I get a phone call to attend a Blocked Drain Springfield I know that I'm going to need the hydro jet drain cleaner with its 100 plus metres of high pressure hose, it's because these house's are so large that the drain pipes are very long in length and sometimes can be over 60 metres long which is well above the average length of sewer drain lines in most Adelaide houses. Some of the Blocked Drains Springfield can be easy to clear and others can be more complex especially if they have sewer pumping station transferring the waste from one level of the property to the other. If it's the first time I've ever been to the customer's house (which would be rare as I do nearly all the plumbing Springfield) to look at a blocked drain it can take a few minutes to get an understanding of where the drain pipes run through the property and sometimes a quick phone call to SA Water for the location of the Government Inspection opening can help, this is a fee service SA Water offer and if it is found that there is a blocked drain located in the Government Inspection opening then there is no cost to the customer and the Government then reimburse me for my time on the job as a plumber Springfield.
Carrick Hill a well known South Australian property was established back in the 1930's by Bill Hayward and his wife Lady Ursula, although much of the land which this stately mansion sits on has been acquired by residential properties over the many years the house itself is still open for public access today. The house was designed by a local Adelaide Architect named James Irwin, it was designed around items acquired from the couple's yearlong honeymoon in England, these items were bought back to South Australia with them after the finished there honeymoon.
My experience with commercial gas appliances has also helped me on numerous occasions when getting called to work as a gas plumber Springfield. It is due to the size of most of the kitchens in the houses and their ability to cater for large events that they have commercial grade gas ovens and gas cookers installed, brands like Moffat and Gas Max that are most commonly found in hotels and restaurants are also found up in Springfield. When I get a gas plumber Springfield phone call it's not unusually to find issues like no pilot light or blocked gas injectors, majority of the cases are relatively quick to fix, but that comes from years of experience in the gas plumbing field that I'm able to quickly assess the problem and fix it with common parts which I carry in the plumbing service van.
Along with the beautifully maintained landscaped gardens comes the responsibility of protecting the drinking water which is used to irrigate the plants, so it is not unusual to get a call every 12 months to come and test a backflow valve Springfield. It can be either a Double Check Valve Assembly (DCVA) or a Reduced Pressure Zone Device (RPZD) which ever type of backflow preventer the customer has my backflow testing kit is equipped with enough spare parts to service all the common brands of backflow valves on the market such as: Febco, Wilkins, Conbraco and Tyco to name a few. In order to comply with South Australian Standards for backflow I always get my backflow valve testing kit calibrated by a local calibration company every 12 months.
Springfield is such a beautiful suburb of Adelaide and I enjoy every minute that I work as a plumber Springfield, so if you are in need of a Hot Water Service Repair Springfield, Emergency Plumber Springfield, Blocked Drain Plumber or anything related to plumbing Springfield think MAYFAIR you won't be disappointed.