Housed in the City of West Torrens local government area of South Australia, Plympton is only 6 kilometres from the CBD of Adelaide. The most direct route for our Plumbers Plympton is always via Anzac Highway via Greenhill Road.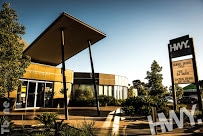 Plympton is also broken into other smaller offset suburbs like its neighbour Glenelg, you have suburbs called Plympton North, Plympton South and also Plympton Park. Plympton, South Plympton, Plympton Park fall under the post code of 5038 and North Plympton is recognised under the post code of 5037 in South Australia. The city council of Marion actually look after the residents of South Plympton and Plympton Park this is due to the large area which Plympton acquires. The dividing lines between the two councils is the tram line down to the Bay from Adelaide's town centre which has recently been extended all the way through to the Entertainment Centre.
History of Plympton
The name Plympton is believed to have been given by Henry Mooringe Boswarva it was officially accepted in 1944. Gaining access to the City of Adelaide or down to the beach at Glenelg from Plympton could never have been easier with the modern public transport system put in place by the South Australian Government, the trams provide climate controlled transportation to your desired destination, you can get to the beach from the city in just 15 minutes, now that's impressive.
Many of my customers requesting a Plumber in Plympton often reference where they are when trying to give me directions by stating things like "We are near the Weigall Oval in North Plympton" or "We are just behind the Highway Inn off Marion Road" or even "We are off Bray Street, which can be either Plympton Park or South Plympton, depending on which side of the road you choose" but no matter what directions we get as Plumbers every bit of detail is much appreciated because negotiating around Anzac Highway, Marion Road, Cross Roads and the tram tracks can at times make getting to the right location in a Plumbing Emergency a little bit of a challenge. Getting onto Marion Road can be a great option especially if you're trying to negotiate your way from North Plympton down to Plympton Park and then onto Morphettville to get some Gas and Plumbing parts for your next project at the Plumbing Merchants.
Mayfair Plumbing and Gasfitting are a trusted house hold name in the Plumbing and Gas industry, our banner for Plumbing is very broad and covers all of the usual tasks you would expect from a Plumber Plympton such as Hot Water Installations and Repairs in Plympton, Property Maintenance, Renovations to Bathrooms and Kitchens, Leak Inspections, Hydro Jet Drain Cleaning, Gasfitting North Plympton and then all the left of field tasks such as Backflow Valve Testing and Installations, Camera Inspections and Natural Gas Leak Locating.
It was around the late 90's in Adelaide Bosch Hot Water introduced there Hydro Gas Instant Hot Water Systems, people either had a Bosch 10H, Bosch 13H or a Bosch 16H installed. These Hot Water Services did not have a pilot light and this was what the H stood for, Hydro. The Hydro generator created an electrical spark which in turn ignited the natural gas which created Hot Water, simple right?!? Yes when it works properly. Like everything in life over time it wears out and needs some attention from a licensed Gas Plumber Plympton. At Mayfair Plumbing and Gasfitting we have recently had quite the run on repairing these Bosch Gas Hydro Hot Water Services in Plympton, this would be due to the fact that these units are now very much heading to the end of their life span. If a customer of ours still has a Hot Water Service which has a good bit of life left in the heat exchanger then the two most common items which we replace are the ignition pack or the hydro generator. But if the Hot Water Service is past its use by date and needs replacing then most of our customers opt for a High Flow Instant Natural Gas Hot Water System. Brands such as Rinnai, Rheem, DUX and Bosch are very common and easily sourced for same day Hot Water Repairs Plympton and even emergency after hours Hot Water Repairs Plympton.
Construction in The Suburb
It's not unusual to find a house in Plympton that was constructed of Solid Brick and majority of these bricks that were used are the old red bricks known as Sandstocks the other style of red brick commonly used was outside for the drive ways and paths known as Wirecuts. Drilling into these Sandstock bricks to secure any type of plumbing fixture is always a messy job as the red brick dust just seems to stain anything it comes into contact with. The majority of houses were built on large blocks of an average size at approximately 600 square metres, these original homes were relatively small with 3 bedrooms, 1 bathroom, 1 laundry (sometimes semi-detached) and 1 living area leaving humungous potential for existing owners or new buyers to extend onto their home and put another bathroom room or two. With all this in mind it gives a great opportunity for our plumbers in Plympton to contribute with the ever extending population of Plympton, South Australia 5038.
Next time you're in need of a "Prompt Plumber Plympton" think of Mayfair Plumbing and Gasfitting we can get your plumbing emergencies under control within the hour day or night, call us today on 0429361819.