Para Hills is a suburb which is located in Adelaide's northern suburbs, it was once considered to be a long way from the CBD at 14 kilometres, but with the ever growing population it is now consider to be close to Adelaide's CBD. Para Hills borders an Air Port on main north road and kings road and also other major roads such as Montague Road and Nelson Road.
The population in Para Hills is at approx. 7,000 people and that's a lot of plumbing issues do deal with, especially if they all need an emergency gasfitter or plumber at the same time. Challenges such as this keep the team of Master Plumbers at Mayfair Plumbing and Gasfitting extremely busy delivering faultless customer friendly service every time.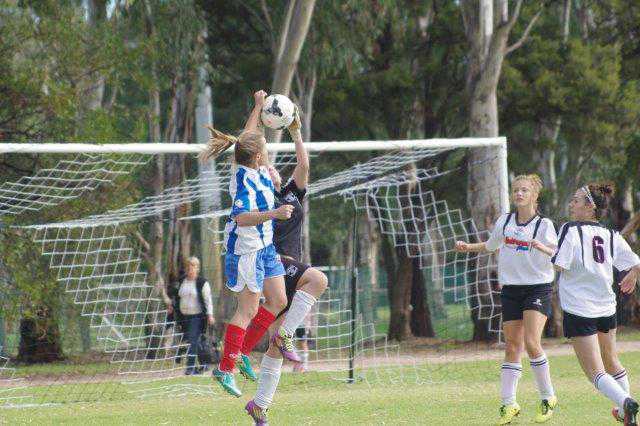 The Community
The Para Hills Community Club is a very popular hangout for the local residents of the area and over the past 30 years it has seen some very big changes. The capacity of the venue has more than doubled and with this many more new toilets have been installed, grease traps upgraded and added, larger hot water services have been supplied, backflow prevention valves supplied and the size of the water and gas lines increased to cope with the increased demands on the plumbing, gas and sewer systems.
When majority of the houses were built in 1960 through to 1970 the two popular styles were called contemporary which had a flat roof and opened planned layout and traditional which had a tiled pitched roof and usually constructed of solid brick. The water pipes were installed using galvanised steel pipes underground and copper pipes inside the solid brick walls to feed items such as the kitchen sink, toilet and bathroom areas of the house. The gas lines were also installed in galvanised steel pipe under ground and throughout the whole house, with only small amounts of copper being used to do the final connection to the fixture whether it be a hot water service or a gas cook top.
As a local plumbing company with 5 star reviews, Mayfair Plumbing and Gasfitting have been providing services to Para Hills for over 20 years and have plumbers which actually live in Para Hills allowing them to get a plumber to your house within the hour for any emergency and also getting customers same day hot water repairs and replacements.
The summers can be quite dry in Para Hills leaving the trees very thirsty for a drink of water. In the event of no rain for a long period of time the trees send their roots into the drain pipes, this then leads to blocked drains. Mayfair Plumbing and Gasfitting use the lattest technology on the market today in Para Hills called a Hydro Jet Drain Cleaning machine, this form of drain cleaning is the most effective method available today in the plumbing market, that's why Mayfair Plumbing and Gasfitting call themselves the "Blocked Drain Gurus".
The introduction of instant gas hot water systems was just starting to happen at around the same time that majority of Para Hills first houses where being constructed. The houses with flat roofs had the instant hot water systems as there was no room in the roof space for a gravity fed hot water unit and the tiled pitched roof houses more commonly had a low pressure hot water unit installed, but by the time these units got old most of the people upgraded to either a gas storage or instant hot water service and started getting mains pressure hot water which improved showering after a long day at work.
The Suburb
Majority of the suburb Para Hills falls into the City of Salisbury Council with a small minority of it falls into the Tea Tree Gully Council area. Para Hills has some very nice recreation areas such as the paddocks playing fields located on Bridge Road, recreation areas like this require large amounts of water to keep them lush and green. The paddocks utilises a wetlands area where they capture the storm water from the local area during storms and then re-use to water vegetation in the area with specific plumbing systems installed, such as pumps, pipes and valves to help re-use this water and help protect the environment.
The licensed master plumbers from Mayfair Plumbing and Gasfitting have been involved with various different projects in Para Hills such as the Para Hills Library extensions and renovations and Woolworths refurbishment, during these projects they used local suppliers such as Samios Plumbing Merchants on research road and Steel manufacturers on Peacock Road.
The recent gas main upgrades performed throughout Para Hills over the last 10 years have meant that the residents have now been able to achieve higher pressure gas delivered to their houses and also eliminated any potentially old rusted and leaking gas pipes underground and also above ground.