Campbelltown is a suburb located 6 kilometres to the North East of Adelaide's CBD, it was originally known as Campbell when first settled, but was later referred to as Campbelltown after the late Charles James Fox Campbell and the significant impact he had on the region during his 16 years of residence. Mayfair Plumbing and Gasfitting perform regular maintenance plumbing and gas projects in this suburb for its 50,000 plus residents who call this wonderful suburb home. Campbelltown has long been a sort after area to reside for the people in the North East of Adelaide. It borders the River Torrens with many houses backing onto this lovely peace of scenery making it very attractive to young families and retirees, there are lots of walking trails and play grounds to take advantage of thanks to City of Campbelltown Council supplying and maintaining these. Public amenities such as drinking water fountains, bbq's, garden taps for dogs to drink from and toilets can be found along many of these recreational trails and play areas.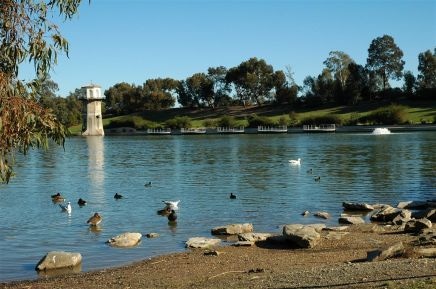 The Suburb
Heading along Payneham Road from the CBD of Adelaide will take you to Campbelltown where you will find many houses that are going on 20 plus years old and still have their original bathroom in use, many residents of the past 3 to 5 years have taken it upon themselves to employ the services of Mayfair Plumbing and Gasfitting and have their bathrooms completely re modelled, all this work is performed in house from start to finish leaving home owners with trouble free renovations and a brand new bathroom which is usually all done within a 3 week period.
Many of the children in this area attend the local public school East Marden Primary, given that young children attend it's not un common for a blocked drain to occur after someone's put something down the drain that doesn't belong there ie: match box car. Mayfair Plumbing and Gasfitting use their high pressure hydro jet drain machine to successfully clear any blockages, including match box cars from sewer drain lines in Campbelltown. Another cause of frequent blocked drain pipes in the Campbelltown area is the large amount of Eucalyptus Trees which grow in the grey black cracking clays, a lot of this vegetation was pre European settlement and has still been maintained over time giving Campbelltown its majestic relaxed feeling.
When the majority of houses were constructed throughout Campbelltown including surrounding areas such as Paradise, Klemzig, Windsor Gardens, Newton, Rostrevor and Glynde the Hot Water Services were natural gas storage style systems that were 4 star rated and held approx. 200 litres of hot water and could deliver 135 litres in the first hour which is very poor compared with todays 5 and 6 star rated hot water systems which can deliver 330 litres of hot water in the first hour and hold the same amount of hot water. These older style hot water systems installed throughout Campbelltown were mounted off the floor and recessed back into the brick wall of the home. Hot Water Services these days when replaced in the Campbelltown area are now mounted on a concrete slab just off the floor and the hole in the wall is either bricked back up or a steel plate is put over the opening.
Today as you drive around Campbelltown you will still find many vacant blocks of land which have never had a house built on them, but this is slowly changing as the population in Adelaide slowly increases and the demand for housing this close to the CBD increases. Many blocks are being subdivided and also other larger blocks are getting two storey mansions placed on them. One of the conditions of building in this suburb is that a rain water tank must be installed and at least one fixture is plumbed to rain water, whether that is a toilet pan or a laundry trough, these fixtures must be labelled rain water and not fit for drinking. Some of the rain water tanks are detention style and others will be retention, this is all to help with the existing storm water infrastructure currently in place and not to over load it at any one time during large rain falls in Campbelltown. With the rain fall quite high in this area of Adelaide storm water is a big consideration and it is also very important that this pipe work is installed correctly to avoid blocked drains in the future and that adequate inspection openings are installed to make hydro jetting of the drains easy.
It's not unusual to get an emergency plumbing or gas call from places such as the Paradise Hotel, Glynde Hotel, Payneham Tavern or the Levi Park Caravan Park for some type of plumbing emergency, Mayfair Plumbing and Gasfitting have licensed plumbers which live in the Council District of Campbelltown and can always attend any type of plumbing or gas emergency 24 hours a day 7 days of the week, public holidays and Sundays, they always have a Master Plumber ready to go.